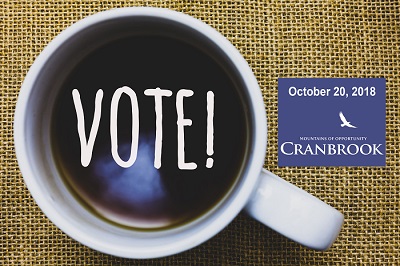 Municipal general elections in British Columbia are held every four (4) years. The next general election in the City of Cranbrook will be held Saturday October 20, 2018.

More information will be added as we move into and through the election period. Please check back regularly.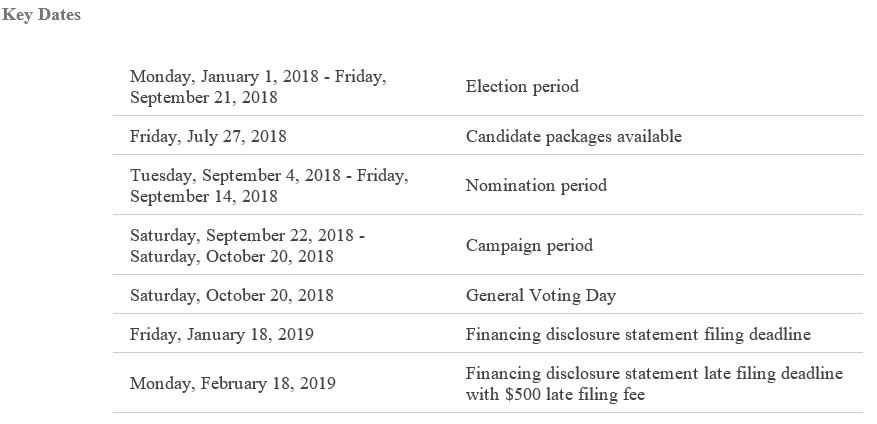 Important Links
Advance Elector Registration & Elector Qualifications
Notice of Nomination
Election Signage
Additional Information (provided by the Ministry of Municipal Affairs)
General Local Elections
General Local Elections 101
Thinking About Running For Local Office
What Every Candidate Needs To Know

For more information, please contact:
Sarann Press, Chief Election Officer
Phone: 1-866-201-3638
elections.officer@cranbrook.ca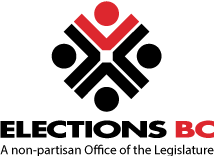 For information around local election campaign financing and related questions, please contact: Elections BC @ 1-855-952-0280.

---


Below is a link to the financial disclosure statements from each candidate for Mayor and Council in Cranbrook from the 2014 election campaign period as provided by Elections BC.
2014 General Election Disclosure Statements
2014 Municipal Election Official Results Declaration