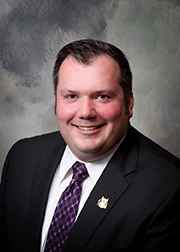 Committees: Personnel Committee (Committee of the Whole); Advisory Planning Commission (non-voting); Regional District of East Kootenay and Kootenay East Regional Hospital District Board.

Career Achievements: Wesly is launching his own company in the health and safety field and has a background in project management. He has been involved in civic politics since 2005 and focussed on building a strong, vibrant community.

Personal Information: Wesly was born in Cranbrook and enjoyed growing up in the Kootenays. He is an audio engineer and works with multiple acts that perform around the area.