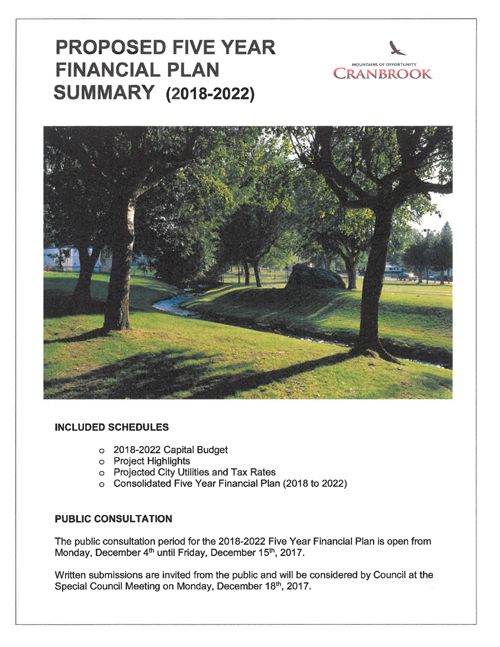 Cranbrook City Council invites public participation regarding the 2018-2022 Five Year Financial Plan before it is adopted. Copies of the document will be available for download here or for pick up at City Hall starting Monday, December 4th.

Written submissions are invited from the public and will be considered by Council at a Special Budget Meeting on Monday, December 18, 2017.

Written submissions must be received at City Hall by 4 pm on Friday, December 15, 2017.