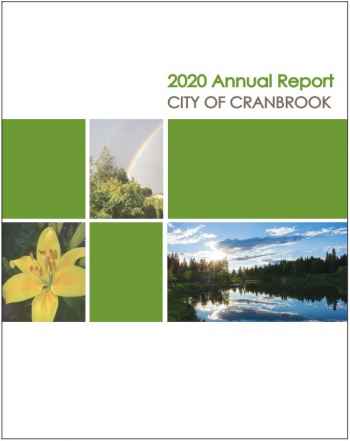 2020 Annual Report
The City of Cranbrook 2020 Annual Report will be presented to Council for consideration at the Regular Council Meeting on June 28, 2021, at 6:00 pm in the City Hall Council Chambers.

The 2020 Annual Report will be available for public review on the City website here or can be picked up starting Monday June 7, 2021 at the main Reception Desk at City Hall.

Public comments are invited and welcome. Please submit comments in writing no later than 4:30pm MT, Friday June 25, 2021.

This notice is published in accordance with section 99 of the Community Charter.

Past Annual Reports
Annual Report 2019
Annual Report 2018 *
Annual Report 2017 *
Annual Report 2016 *
Annual Report 2015 *
* These documents contain dated information and are for historical reference only.