**Updated: Tuesday May 10, 2022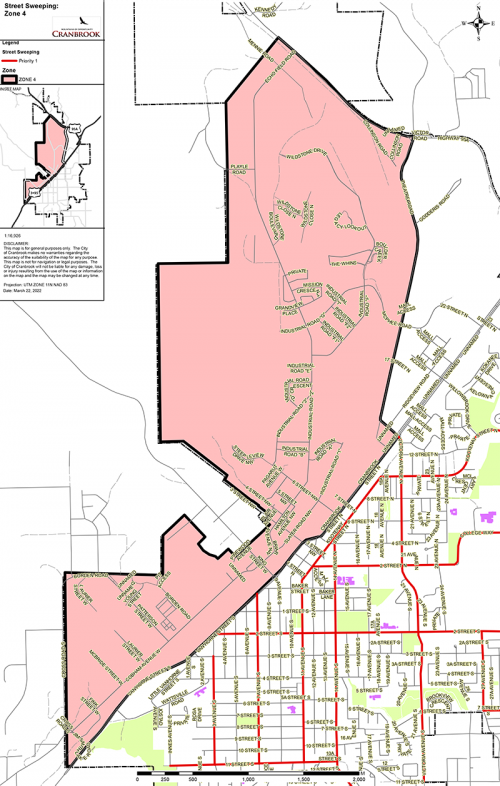 Street sweeping operations are moving to Zone 4 today (May 10, 2022). This area is everything west of Highway 3 from Jimsmith Lake Road to Echo Field Road at Highway 95A for the next few days. You can click on the map for a larger image.
To help us do the best cleanup job possible, please make every effort to park off street on all these streets for the next week. As you know, Public Works works hard each spring to remove much of the debris on City roads left behind from its winter maintenance efforts, through the annual street sweeping operations.
As the street sweeping program rolls out each year, we will provide up-to-date information here about which areas of the City our team is currently working in, and encourage residents in those areas to park off street wherever possible to ensure the best clean up possible.
Street sweeping operations will continue at regular intervals through the spring and summer months ahead of major events, and to also help with removal of debris through the fall months, too.