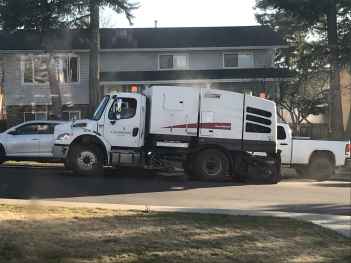 Each spring, our Public Works team works hard to remove much of the debris on City roads left behind from its winter maintenance efforts, through the annual street sweeping operations, which typically runs from mid to late March through June of each year.
As the street sweeping program rolls out, we will provide up-to-date information here about which areas of the City our team is currently working in, and encourage residents in those areas to park off street wherever possible to ensure the best clean up possible.
Street sweeping operations will continue at regular intervals through the spring and summer months ahead of major events, and to also help with removal of debris through the fall months, too.