The City has been actively working to reduce its energy use. Through the implementation of numerous energy saving projects and initiatives, the City has prevented using almost 73 terajoules of energy since 2013, which has avoided over $1.9 million in energy costs. The below chart indicates how cumulative energy savings have grown over time: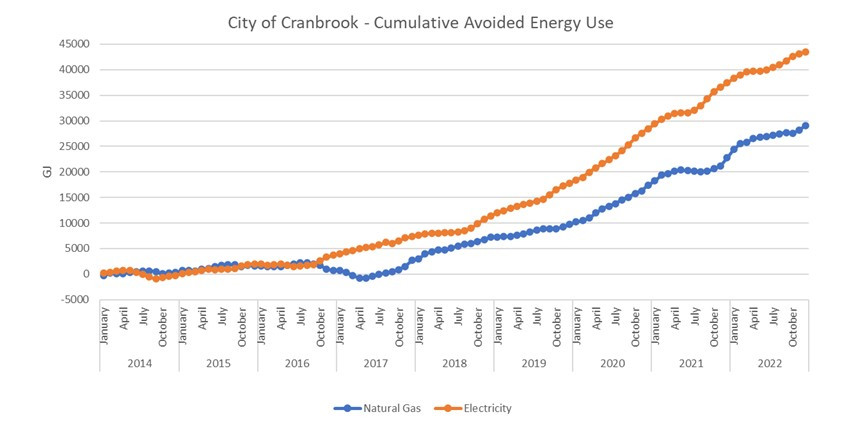 Completed Projects
Interested in learning more about the projects the City has completed to increase its energy efficiency? Click on the project name to find more detailed information.
You can also get more information about Greenhouse Gas Emissions and learn additional info around Residental Energy.