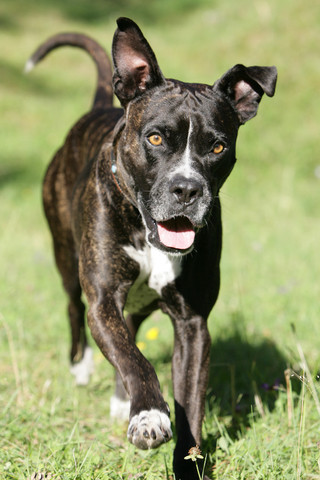 New Off-Leash Dog Park At Moir Park Opens Wednesday April 27, 2022

People Rules
• No animals other than dogs allowed.
• Dog waste must be cleaned up immediately by the dog's owner. Waste bags are provided at both entrance ways, but users should carry their own in the event dispensers are empty.
• Owners must be within the off leash area, and keep their dog(s) in sight and within verbal control at all times. You must have a leash readily available to control the dog if needed.
• Maximum of two (2) dogs per person.
• No children under the age of 14 unless accompanied by an adult.
• Use caution when bringing toys and balls. Territorial aggression can occur when other dogs are present.
• CLOSE AND LATCH GATES at all times.
Doggie Rules
• All dogs must have their current vaccinations.
• Dogs must remain on a leash until inside the off leash area.
• All dogs must wear a collar and a valid licence tag.
• All dogs must be a minimum of four (4) months of age.
• No female dogs in heat allowed.
• A dog which has been designated as a vicious dog by an Animal Control Officer is never permitted.
• Dogs showing signs of aggressive behaviour must be removed from the park immediately.
Notice To All Park Users
This off leash area is designated for dogs and their owners. Use at your own risk.
Dog owners are financially and legally responsible for the actions and behaviour or their dog(s) at all times. By entry, you are assuming all risk and liability associated with injury to yourself, any invitee, and any person, animal or thing over which you exercise care or custody.
The City of Cranbrook shall not be liable for any injury or damage caused by any dog in the off leash area. Violations of the rules shall result in loss of park privileges.
If you see dogs not playing by the rules, please contact Bylaw Services at 250-489-9598. To report any site maintenance issues, please call 250-489-0218.
No special events or sales allowed without written permission from the Director of Recreation & Culture. Business use of the park is not permitted. Park is subject to closures for maintenance. No dogs permitted during grass mowing. Park is open 7am to dusk. Bylaw violations may be subject to a fine. For a copy of the Animal Control Bylaw, please use the link provided.