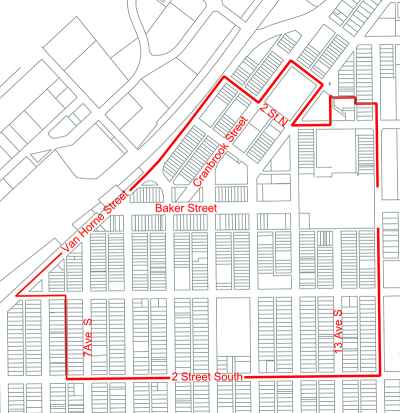 In May 2012, Council adopted the City of Cranbrook Downtown Revitalization Tax Exemption Bylaw No. 3746, 2012. The bylaw was established to grant revitalization tax exemptions to applicants who undertook improvements to property in the downtown including façades or developing a mixed commercial / residential use project. Qualification is based on a specified amount required to be spent on the improvements and is directed to the immediate downtown area.
Several businesses in the downtown core have taken advantage of the program since the bylaw's inception including: Dr. Nish Dental Clinic, the Heid-Out, Taylor Adams, Cranbrook Flooring and Sweet Gestures.
Learn more about the program and how it may be of benefit to you and your downtown business by using the links below.
Downtown Revitalization Tax Exemption Certificate Application
Downtown Revitalization Tax Exemption Program Bylaw 3746, 2012
For more information, please contact:
Rob Veg, Manager of Planning
Engineering & Development Services
Phone: 250-489-0241