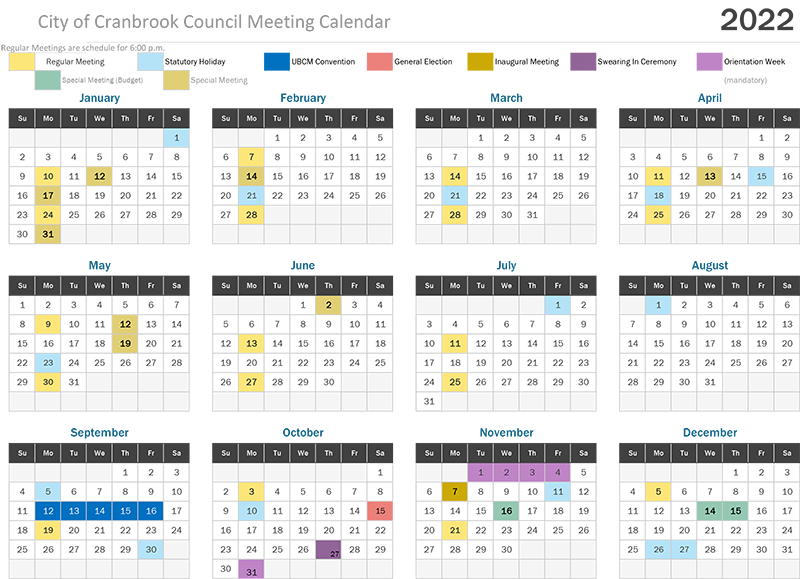 *Click on the calendar above to download a PDF version. Meeting dates may be added or changed over the course of the year. This calendar will be updated accordingly.

All regular Council meetings from May 1 to December 30, 2022 will be held at 6pm in the Manual Training School at the Cranbrook Public Library, 1212 2 Street North, Cranbrook, BC.
To review the agenda and materials for the Council meeting, please visit our Meeting Package page. Any upcoming or recent meetings will be listed on the right-hand side of the page. Agenda packages are published on the Friday prior to the regularly scheduled Council meeting.
For individuals or groups who wish to attend a Council meeting as a delegation, please fill out the Delegation Request Form.
Any questions or inquiries regarding Council meetings, please contact our Municipal Clerk or call City Hall at 250-426-4211.