General local elections in British Columbia are held every four years on the third Saturday in October.

The next general local elections will be held on Saturday October 15, 2022.


Qualifications for Office
A person is qualified to be nominated, elected, and to hold office as a member of Council if they:
are a Canadian Citizen.
18 years of age or older on general voting day.
have been a resident of British Columbia for at least 6 months immediately before the day nomination papers are filed; and
are not disqualified by the Local Government Act/School Act, Community Charter, Local Elections Campaign Financing Act or any other enactment or law.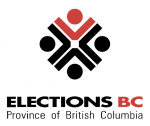 Interested in being a candidate in the upcoming municipal election? Visit the Elections BC website for important information about being a candidate, campaign contributions, advertising rules, key dates & more @ elections.bc.ca.

The Government of British Columbia also has a good information page including a series of videos, about local elections and if you are thinking of running for local office. Learn more at https://www2.gov.bc.ca/gov/content/governments/local-governments/governance-powers/general-local-elections/thinking-of-running.


Contact:
Sarann Press, Chief Elections Officer
Phone (Toll-Free): 1-866-210-4373
Email: [email protected]


Additional Information
Government Of BC (Ministry of Municipal Affairs) – General Local Elections
Local Government Act - Part 3 (Electors & Elections)
School Act - Part 4 (Division 2: Trustee Qualifications & Division 3: Elections)

Previous Local Elections Results & Information
2019 Byelection (May 11, 2019)
2018 General Election (October 20, 2018)
2017 Byelection (October 21, 2017)
2014 General Election (November 15, 2014)