This section provides information around current notices of disposition by the City, Official Community Plan (OCP) Amendments, Zoning Amendments, Bylaw Amendments and other required advertising as legislated by the Community Charter. Information in this section changes regularly, so please check back often for the latest.
If you have questions or require additional information, please contact:

Marnie Dueck
Municipal Clerk / Corporate Officer
City of Cranbrook
---
Public Hearing Notice
Public Notice is hereby given that the Municipal Council of the Corporation of the City of Cranbrook is considering adopting "City of Cranbrook Zoning Amendment Bylaw No. 4118, 2023".
Subject Properties: 1005 Cranbrook Street N.
Legal Descriptions: STRATA LOT 3 DISTRICT LOT 4 KOOTENAY DISTRICT STRATA PLAN NES218 TOGETHER WITH AN INTEREST IN THE COMMON PROPERTY IN PROPORTION TO THE UNIT ENTITLEMENT OF THE STRATA LOT AS SHOWN ON FORM V
PID: 028-237-331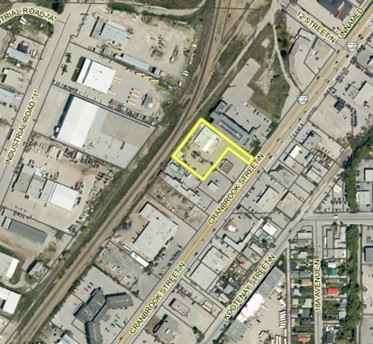 City of Cranbrook Zoning Amendment Bylaw No. 4118, 2023 proposes amendments to the Highway Commercial Zone (C-2) to permit a site-specific amendment to legalize an existing legal non-conforming Auto Body Shop use.
"City of Cranbrook Zoning Amendment Bylaw No. 4118, 2023" may be inspected between the hours of 8:30 a.m. and 4:30 p.m., Monday through Friday, excluding holidays, from May 17, 2023, up until May 29, 2023, as posted on the bulletin board in the foyer at City Hall, or contact Planning staff through reception at (250) 489-0230 or (250) 426-4211.
An Electronic Public Hearing for the proposed Amendment Bylaw will be held at 6:00 p.m. on May 29, 2023 and will be available for viewing by live-stream here. You may provide your comments on the proposed Amendment Bylaw in one of the following ways:
1. In writing: Submit your comments in writing to City Hall - drop-off mail slot, or email to [email protected] by 1:00 pm on May 29, 2023.
2. Speak at the Public Hearing: If you wish to speak to the proposed bylaw amendments at the Public Hearing, the City requests that you pre-register. Please send your name, address, and phone number to [email protected] prior to May 29, 2023.
3. On the day of the Public Hearing:
Please call in by 5:50 p.m. to confirm your registration.
Call 1-833-311-4101, meeting number is 2773 781 5626.
If asked for an attendee number, enter the "#" symbol.
You will be able to hear the meeting, but you will be placed on hold and muted until it is your time to speak.
SUBMISSIONS CANNOT BE ACCEPTED AFTER THE PUBLIC HEARING.