Cranbrook, BC (June 9, 2020) – Staff provided an update to City Council Monday night on the various projects underway as part of the 2020 capital works program.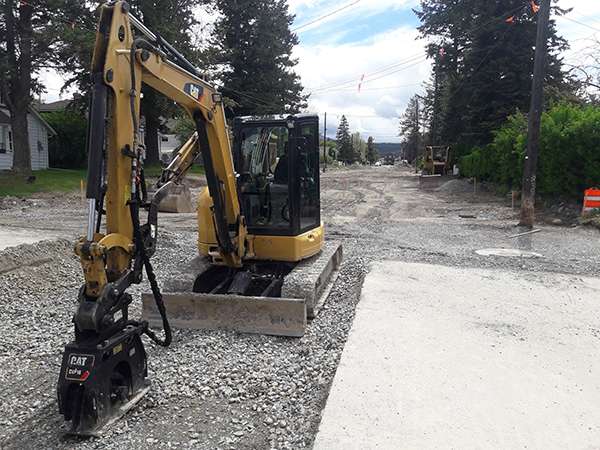 The road reconstruction project on 8th Avenue South between 3rd and 4th Street South has had the watermain installation completed, with new water services being installed. The new water system is expected to operational later this week. Upgrades to the storm sewer is also in progress. Road construction, grading and repaving is scheduled to begin in mid-June.
The second major road reconstruction project on 8th Street South from 3rd Avenue South to 5th Avenue South currently has the watermain installation underway, with a temporary overhead water system going in. Road construction, grading, and repaving to begin late June.
"Council and I are very pleased with the Capital Works program this year and how it is being done," says Mayor Lee Pratt. "I would like to thank all people who are or have been involved especially the city staff for all their efforts in getting these projects underway. We're also looking forward to the paving work to get underway too."
Meantime, the 2020 paving program project tender has been awarded to BA Blacktop at an amount of $793,649.10, with work expected to begin later this week wrapping up in early September. Streets slated for repaving work include Birch Drive, Hamilton Avenue, along with sections of Theatre Road, Wattsville Road, 4th Street NW, 5th Street NW, Blair Avenue, and 3rd Street South. Paving operations are expected to begin within a couple weeks and be wrapped up in early September.
With tenders coming in within budget for road projects thus far, staff are also reviewing the potential rehabilitation of 12th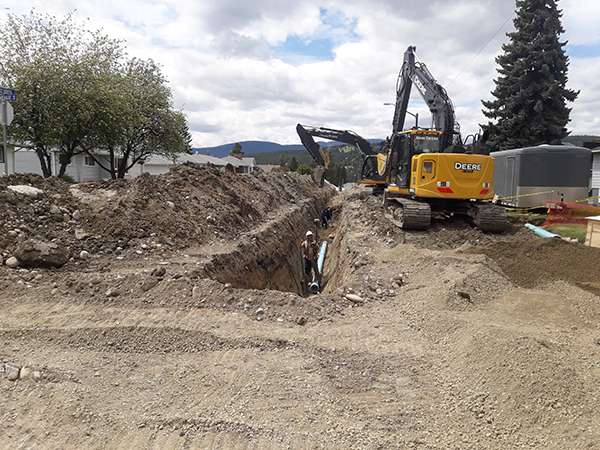 Avenue South from 13th Street South to 19th Street South as a part of the 2020 program. The project would include pulverization or milling of existing surface, grading, and packing, as well as some drainage improvements, as part of an ongoing neighbourhood improvement review underway.
Finally, the Pressure Reducing Valve #5 replacement project has been awarded to Marwest Industries at a tender amount of $366,296.00. The new above ground structure will be located at 2nd Street South and 27th Avenue South to replace the existing aging structure that has been posing issues with safe entry and operation. This project is slated to start late June and be complete end of July and will require some traffic detours to be put into place. The City and its contractor will provide additional information to the public closer to the project start.
"The PRV replacement project is very important for our ability to safely access, maintain, and operate all parts of our water distribution system. While there will be short-term disruption and road closures, the project will have great long-term benefits," says Mike Matejka, Manager of Infrastructure Planning and Delivery.

The City of Cranbrook gratefully acknowledges $816,900 provided to our 2020 capital works program through the federal Gas Tax program.