Cranbrook, BC (July 6, 2023) – Equipment will be arriving in several location across the City over the next couple of days in preparation for the start of our 2023 paving program, part of our annual Capital Works projects.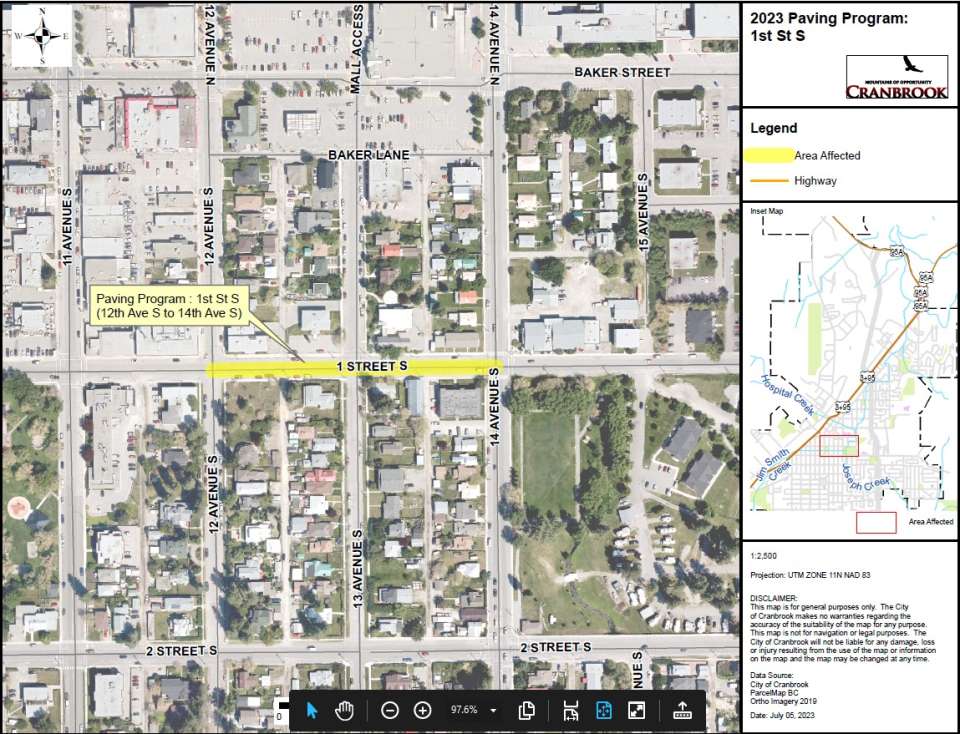 Roads scheduled to be paved this year include:
1st Street South between 12th Avenue South & 14th Avenue South
2nd Street South between 14th Avenue South & Victoria Avenue
16th Avenue South from 2nd Street South to 3rd Street South
BA Blacktop is set to start construction on Tuesday, July 11, 2023, with asphalt milling on both 1st Street South and 2nd Street South. This will reduce traffic to single lane, alternating on these routes.
Asphalt removal will also start on July 11 on 16th Avenue South as well, along with sidewalk removal. This work on 16th Avenue South will require that we close this block to traffic during the asphalt milling work. Please watch for signage and detour around this site while milling is underway.
Paving projects are scheduled to be complete by the end of August. Every effort will be made to reopen these roads to regular traffic as soon as possible.
We appreciate the patience and understanding of nearby residents and local drivers while this work is completed. Thank you.