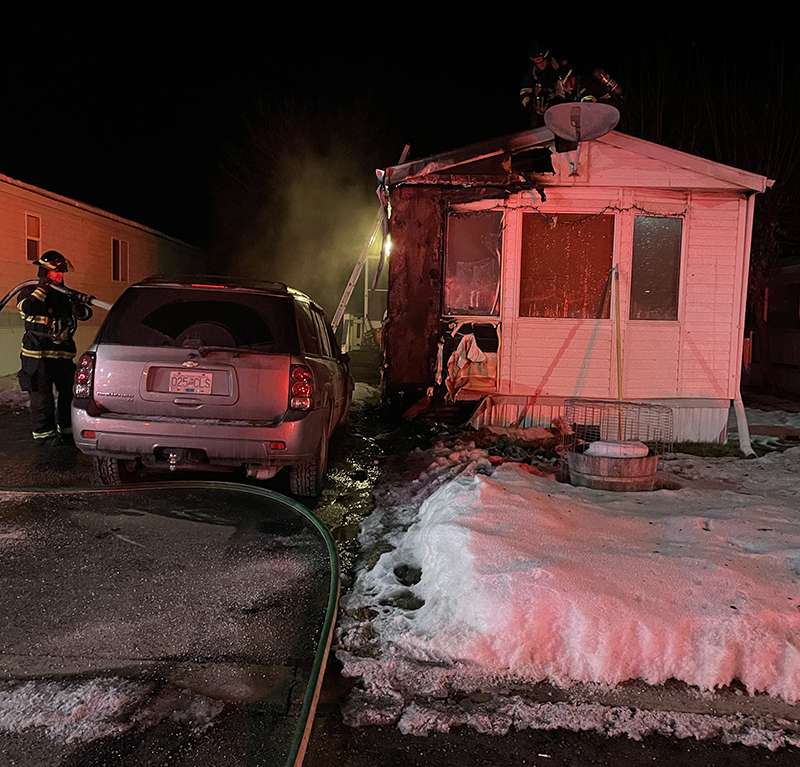 Cranbrook, BC (January 23, 2023) – Two early morning fires kept firefighters with Cranbrook Fire & Emergency Services busy Saturday, January 21, 2023.
Fire & Emergency Services responded to and extinguished a fire in a dumpster located behind Domino's Pizza at about 12:30am, when they received a second call for service to structure fire on Industrial Road 2.
Just before 1am, Fire and Emergency Services responded to the structure fire with two apparatus and four firefighters. Upon arrival, firefighters extinguished a vehicle that was fully involved and had spread to the home. Firefighters were able to safely remove the lone occupant and a dog from the smoke-filled home. The occupant was then transported to the East Kootenay Regional Hospital for treatment.
Cranbrook Fire & Emergency Services reminds you that it is important to regularly check your smoke alarms in your home to ensure they are functioning properly, and change the batteries every six months.

Photo provided by Cranbrook Fire & Emergency Services.