Cranbrook, BC (May 31, 2023) – Both the Shadow Mountain Sanitary Sewer Servicing project and the 4th Street North Phase 2 reconstruction – two of the most significant capital works projects in the City this year – are underway.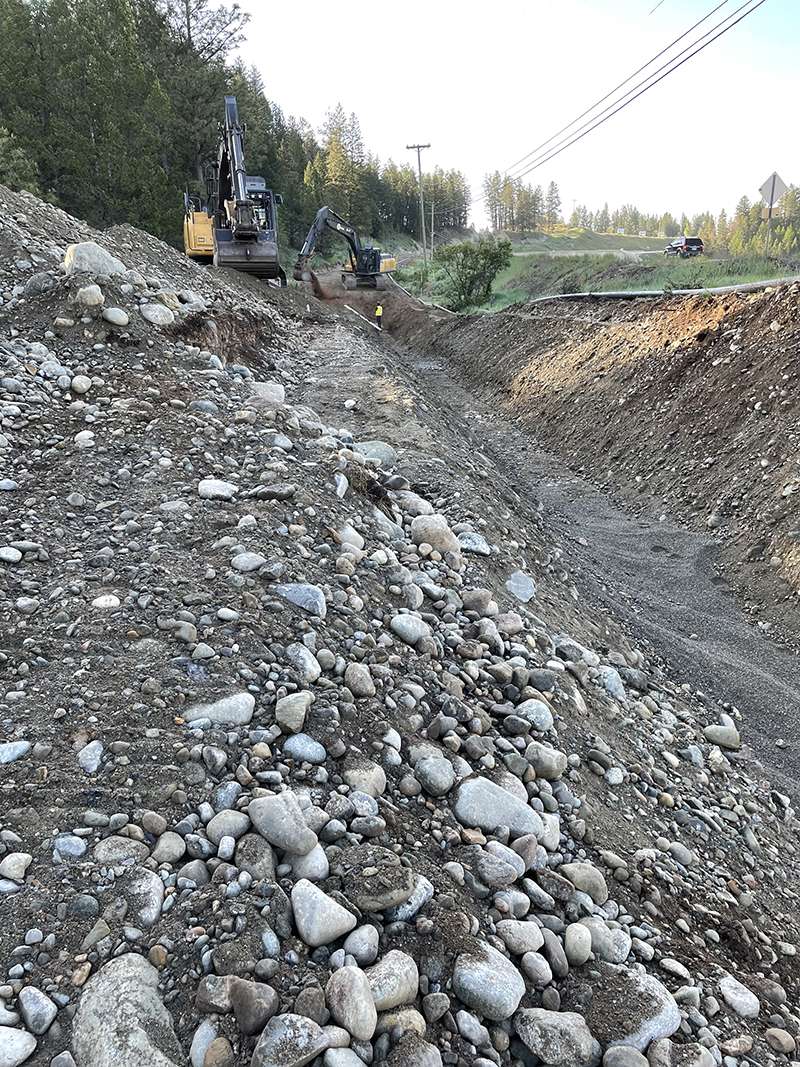 With operations underway, Copcan Civil Ltd has mobilized to the Shadow Mountain project site. The contractor began installing pipe on the project's east side on Monday, May 29, 2023. Materials are being delivered to the site, and HDPE pipe fusing is underway.
On the 4th Street North Phase 2 reconstruction project, Mackay Contracting has started the installation of the new watermain. An overhead water service line has been installed to connect all affected residents and businesses with temporary water service. The existing roadway and sidewalk have also been removed.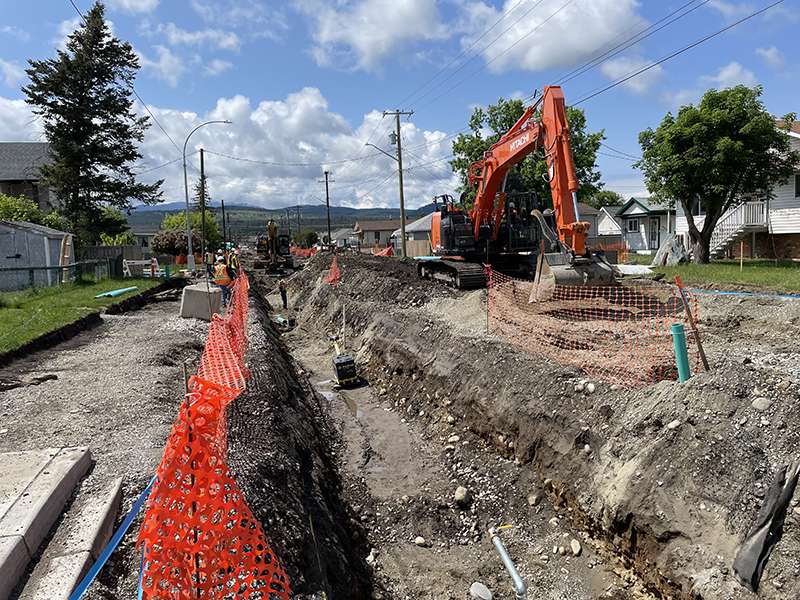 The watermain installation is expected to take most of the next two weeks to complete, with the contractor then working on installing the sanitary sewer mains and storm mains shortly after. Overall, this project is moving along very well and on schedule. We expect this project to be complete by the end of August 2023.
Both the City and Mackay Contracting remind nearby residents and pedestrians you must stay clear of the construction site on 4th Street North for your safety and the safety of the onsite personnel. Please follow the directions of all signage in place around the construction zone.
The 2023 Paving Program is currently out to tender. We will share which streets will be repaved and roughly when the paving will start over the next month or so.
The City of Cranbrook gratefully acknowledges the financial contributions of the Canada Community Building Fund (former Gas Tax Fund) toward all these important infrastructure projects.