Cranbrook, BC (January 24, 2022) – Over the last five years, the City of Cranbrook has experienced an overall upward trend in issued building permits, translating into ongoing growth and development in the community.
At the regular meeting of Council Monday night, staff presented the year-end building permit figures for 2021 showing a total of $60.79 million, compared to $93.21 million in 2020. Several major projects in 2020 impacted the building permit values including the Broadstreet development on Innes Avenue, and the additional student residence facilities at the College of the Rockies.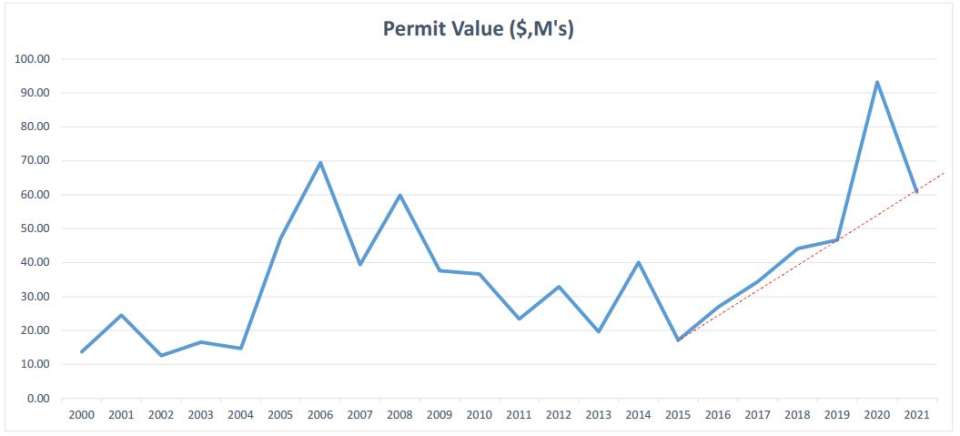 "Overall, the trend keeps moving upward which shows there is a continued interest in development and investment in Cranbrook," said Mayor Lee Pratt. "As a Council, in partnership with administration, we have worked hard to set the table for growth and investment, and this confirms to me that what we're doing is having a positive impact."
Although the total value is down due to fewer large projects in 2021, new construction in single-family dwellings is going up. Such permits were valued at $30.97M in 2021 compared to $17.54M in 2020. Residential building permits are required for projects including new builds of single-family dwellings, additions, decks, garages, mobile homes, and woodstove installations.
Staff have had some exciting queries on new projects that are anticipated to start sometime in 2022, which has the capacity to support some very solid building values for the City.