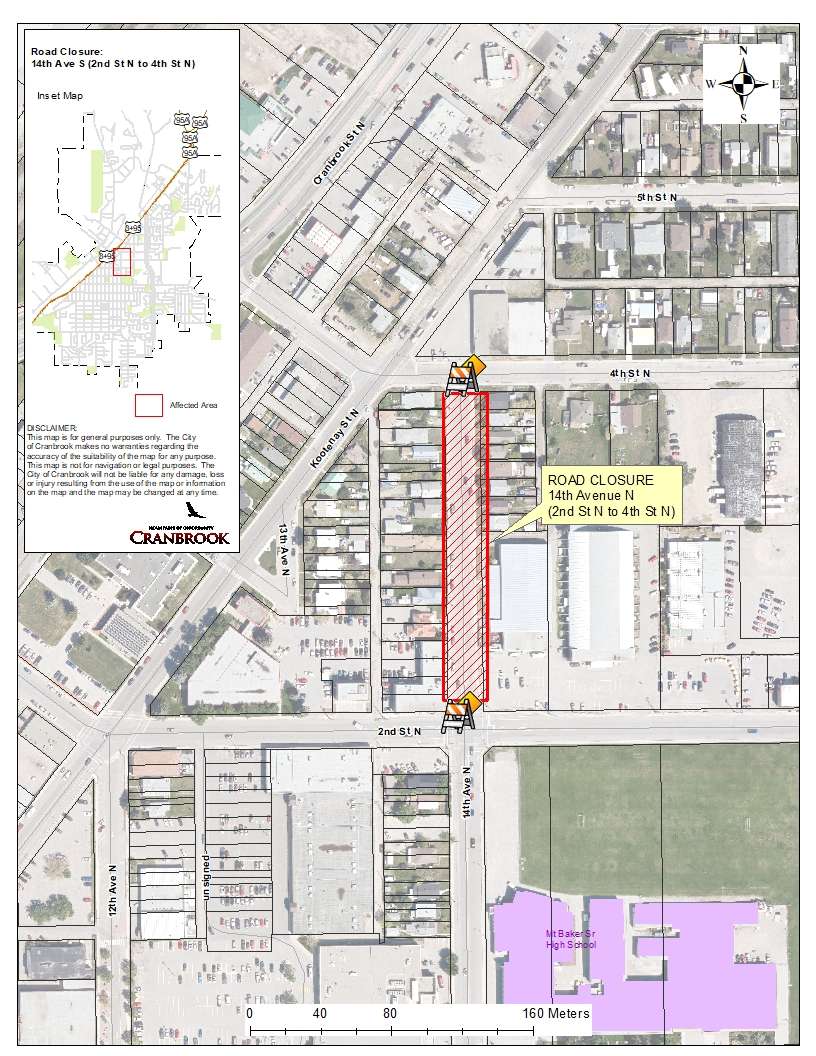 Cranbrook, BC (July 5, 2023) – Ongoing construction on 4th St North will extend westward, up to the intersection of Kootenay Street and 4th Street North. This will impact traffic on 14th Avenue North from the intersection of 2nd Street North & 14th Avenue North to 4th Street North.
The contractor will close the west end of 4th Street North up to Kootenay Street beginning at 1pm MT on Thursday, July 6, 2023, to replace the remainder of underground services. 14th Ave North will be closed to through traffic at the intersection of 14th Ave North and 2nd St North. During the closure, only local traffic will be permitted.
Construction will proceed as planned through July and August, with completion anticipated for August 31, 2023.
Every effort will be made to reopen the road to through traffic as soon as possible.
We appreciate the patience and understanding of everyone impacted by this road closure. Thank you.