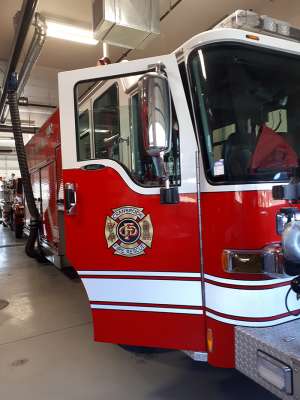 Cranbrook, BC (January 27, 2021) -- Cranbrook Fire & Emergency Services was dispatched at 8:14am Wednesday morning to reports of a fire alarm activation and smoke in the hallway at 2117 2nd St. N. Crews arrived with two engines, the aerial and 8 members. Upon entry of the building, it was quickly determined that the cause of the alarm was mischief and not fire. The scene was handed over to the RCMP, and residents have been allowed back in the building.
Cranbrook Fire & Emergency Services is pleased with the outcome of this incident and thankful for the patience of our residents who were inconvenienced by the road closures and the temporary evacuation.
"We remind the public that these temporary closures are put in place to ensure a safe working area for responders and support personnel, and we ask that motorists avoid the area when emergency vehicles are present," says Scott Driver, Director of Cranbrook Fire & Emergency Services.
A helpful reminder to all residents living in multi-family dwellings is to ensure you have a working smoke alarm in your suite or apartment, and that you are checking to see that it remains in working condition by testing it twice a year when you change your clocks.