Cranbrook, BC (June 10, 2020) – Roof replacement and soffit remediation work on the arena section of Western Financial Place, which started May 5 is moving along well. The roof is expected to be 100% watertight by mid-June and fully completed by early August.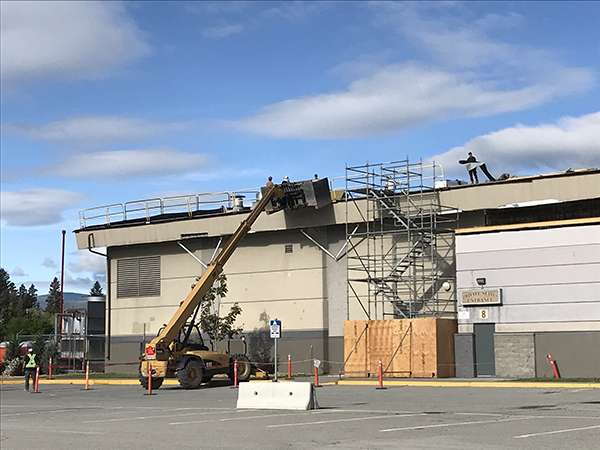 The City of Cranbrook's consultant on the project has advised that most of the unknowns within the arena roof have been opened and explored and the City is likely not to expect any new concerns coming forward that would impact the overall project budget of $3.55 million.
The contractor has been excellent working under the updated regulations and recommendations from the Province around COVID-19, ensuring that its staff are working in a safe and responsible manner.

"The contractors have been hard at it and have been following enhanced safe work practices due to COVID-19. Even though the workplace challenges have increased with COVID-19, the project is proceeding on schedule and within budget," says Stacy Paulsen, Facility Operations Manager. "We look forward to a watertight facility once the project is complete."
The roof construction work is not expected to have any impact on the making of ice and preparations around the start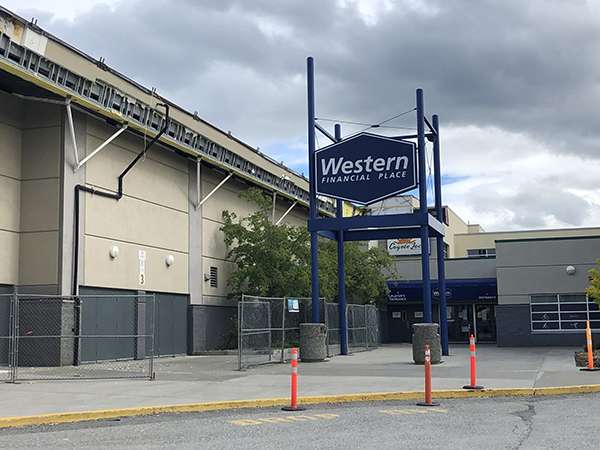 of the hockey season, provided there are no significant changes around the COVID-19 pandemic. Any reopening time frames and protocols around Western Financial Place and the other arena venues will closely follow guidelines and recommendations provided by the Province of BC, WorkSafeBC and Interior Health.
The City of Cranbrook gratefully acknowledges $1.26 million provided to the arena roof replacement program through the federal Gas Tax program.
Some other capital improvements of note taking place at WFP in 2020 are new arena boards and glass, new video scoreboard, and a new refrigeration chiller/heat exchanger. All these projects have been awarded to contractors with completion dates scheduled for the end of August.