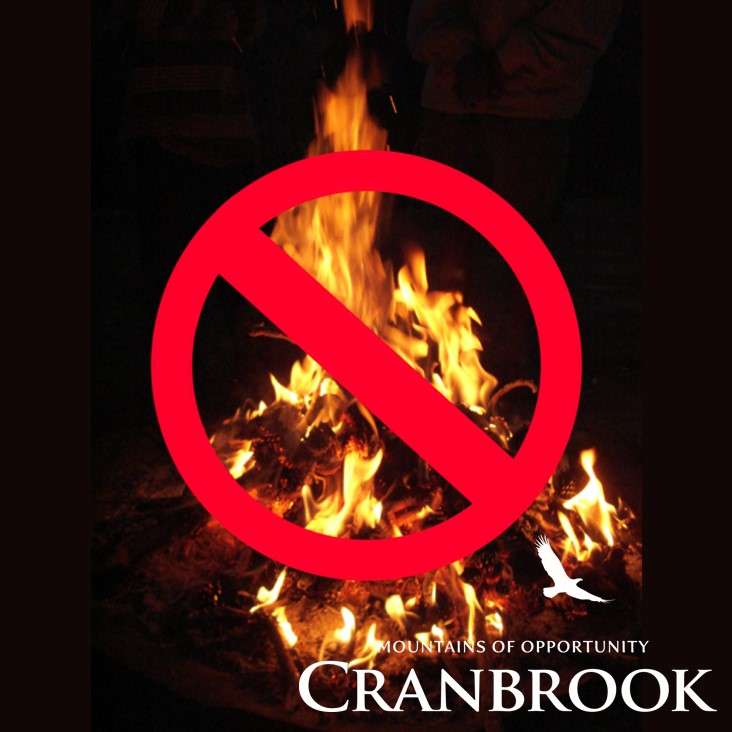 Cranbrook, BC (July 12, 2023) -- With the Province implementing a Category 1 campfire ban across the Southeast Fire Centre on Monday, July 10, 2023, it is important for residents and visitors to remember that this campfire ban also extends to all backyard fires within the limits of the City of Cranbrook until further notice.
If campfires of any size are reported in the City, staff will extinguish the fire immediately, and you could be fined $100 for the infraction, as per the Fire Services Bylaw No. 3676.
But fear not there are other options available for you to enjoy your summer evenings.
BBQ's, propane fire pits and outdoor stoves are still allowed to be used. The appliance must be a CSA or ULC rated device that burns charcoal briquettes, liquid fuel or gaseous fuel and has a flame height of less than 15 centimeters or 6 inches. Keeping these appliances at least 3 feet (or 1 metre) away from any flammable or combustible materials is also very important to help reduce the fire risk.
These measures are necessary due to the extreme fire risk across the province, and the limited resources available to protect communities against human caused fires. Each of us plays an important part in reducing this risk.