Cranbrook, BC (May 29, 2023) – Gauging the public's satisfaction with the current solid waste collection service in the City of Cranbrook while planning for the future is behind a new public input process now underway.
City staff is working on getting public feedback on the changing needs of households while understanding the community's wants regarding the future of solid waste collection, like curbside recycling, garbage pickup or the potential of introducing organics collection.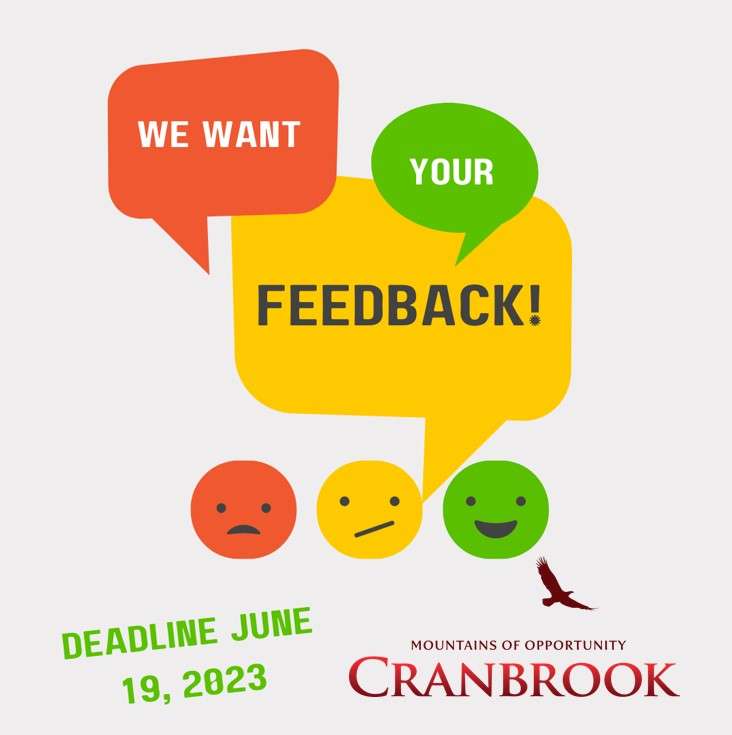 All the information collected will help guide staff to develop recommendations for Council to consider potential solid waste collection service changes or upgrades.
"Providing public services like solid waste collection is one of the core functions we do as a municipality," says Evan Berry, Project Manager with the City of Cranbrook. "We strive to offer the services that our residents want in the most cost-effective way that we can. Sharing your input with us through this process is vital to ensure we're providing the services you want and need."
The questionnaire is open Monday, May 29 and closes on Monday, June 19, 2023. You can complete it online here - https://forms.office.com/r/7LwpwPfNBN. Printed copies are also available for those who may not have a computer or internet access at reception at City Hall, at the pool desk at Western Financial Place or at the Cranbrook Public Library.
Learn more about our current solid waste collection program, collection dates, and more at https://cranbrook.ca/our-city/city-departments/public-works/solid-waste-pickup/.