Cranbrook, BC (November 7, 2022) – The City will be moving forward with the construction of a sanitary sewer main from Shadow Mountain to Cranbrook's sewer system, following an insufficient Local Area Service (LAS) petition process, which closed October 31, 2022.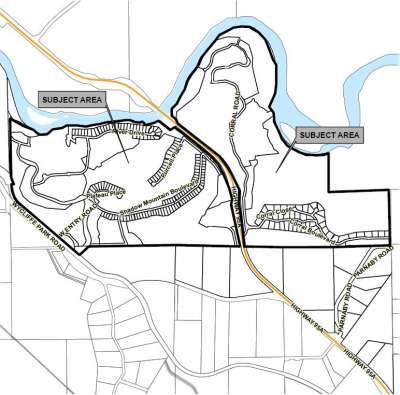 Back in September 2022, Council endorsed a petition process to be conducted to allow residents of Shadow Mountain to determine if a new sanitary sewer force main should be built connecting the development to the City of Cranbrook's sewage treatment system, through a Local Area Service (LAS) bylaw.
A temporary onsite sewer holding tank system that requires storing and trucking of sewage under a permit currently services Shadow Mountain.
An LAS may be initiated either by owners of property in the proposed local area or by the municipal Council. In this instance, the City is looking to establish a local area service to provide sewer service to only a segment of the municipality (Shadow Mountain), with all costs of the service paid for by the property owners within that area through a parcel tax. The cost of this project is not borne by the general taxpayer.
On Monday night, Council received the Certificate of Sufficiency from the Corporate Officer indicating that not enough petitions were received in order to stop the process. Council, in turn, adopted the Shadow Mountain Sanitary Sewer Construction Local Area Service Establishment bylaw.
Provided the Inspector of Municipalities approves of the necessary Loan Authorization Bylaw, the City would issue an invitation to tender for construction of the sanitary sewer work in early 2023, with substantial project completion before the end of 2023 and the collection of the parcel tax beginning in the summer of 2024.