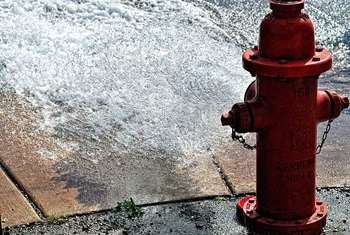 Cranbrook, BC (March 3, 2020) – Water crews with Public Works will continue with the flushing of the City of Cranbrook's main water trunk line into Wednesday March 4th, resuming at 7:30am. Crews began the overall flushing project on Tuesday March 3.
Most water customers across the City will notice some discoloured water as the work is completed Tuesday, however this should only occur for a short period. If you do have discolouration, please run your cold water tap until the water runs clear. This discolouration is not a public health concern.
Water line flushing is conducted each year to ensure our water mains are clear of sediment in order to provide the best water quality possible to your home and business.
We appreciate your patience and understanding while this work is completed.