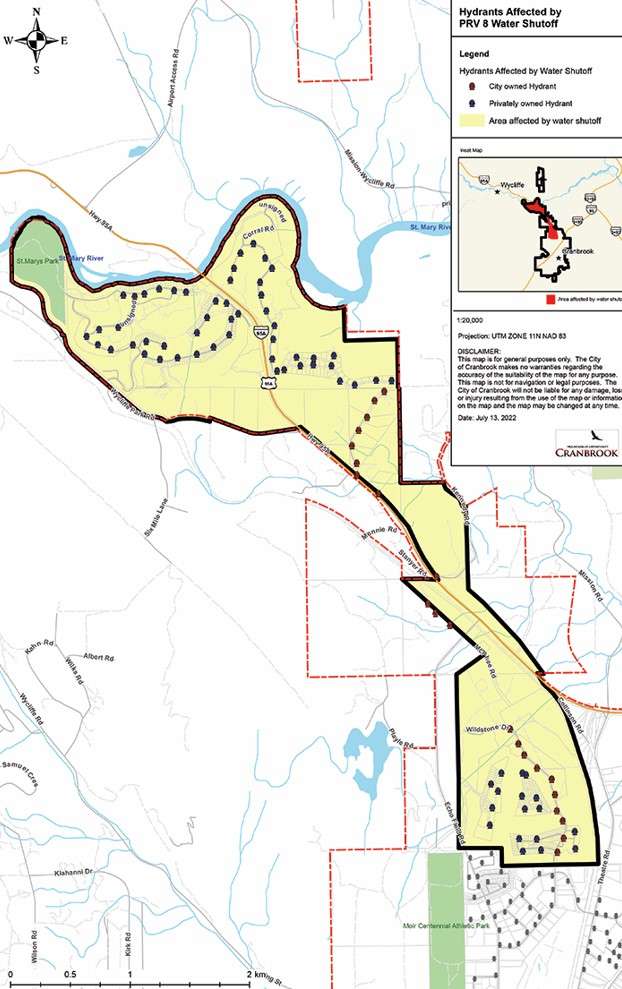 Cranbrook, BC (July 13, 2022) – Residents of both Wildstone and Shadow Mountain areas of Cranbrook will be without water for a short time late Thursday morning (July 14, 2022), as contractors and Public Works commission the new pressure reducing station.
Commissioning of the PRV station, which is located at the entrance to the Wildstone Golf Course, will require the water to be turned off between 11am and noon on Thursday. Every effort will be made to restore water service as quickly as possible.
Once water service is restored, affected residents may notice discoloured water. Simply run your cold water taps until the water runs clear.
A larger shutdown is to be completed later this summer or early fall in order to safely dismantle the old PRV building. We will provide the public notice of when this work will begin well in advance. Concrete curb and sidewalk replacement will happen once the old building has been removed.
We appreciate the patience and understanding of all those residents and businesses while this important water infrastructure project is completed. Thank you!