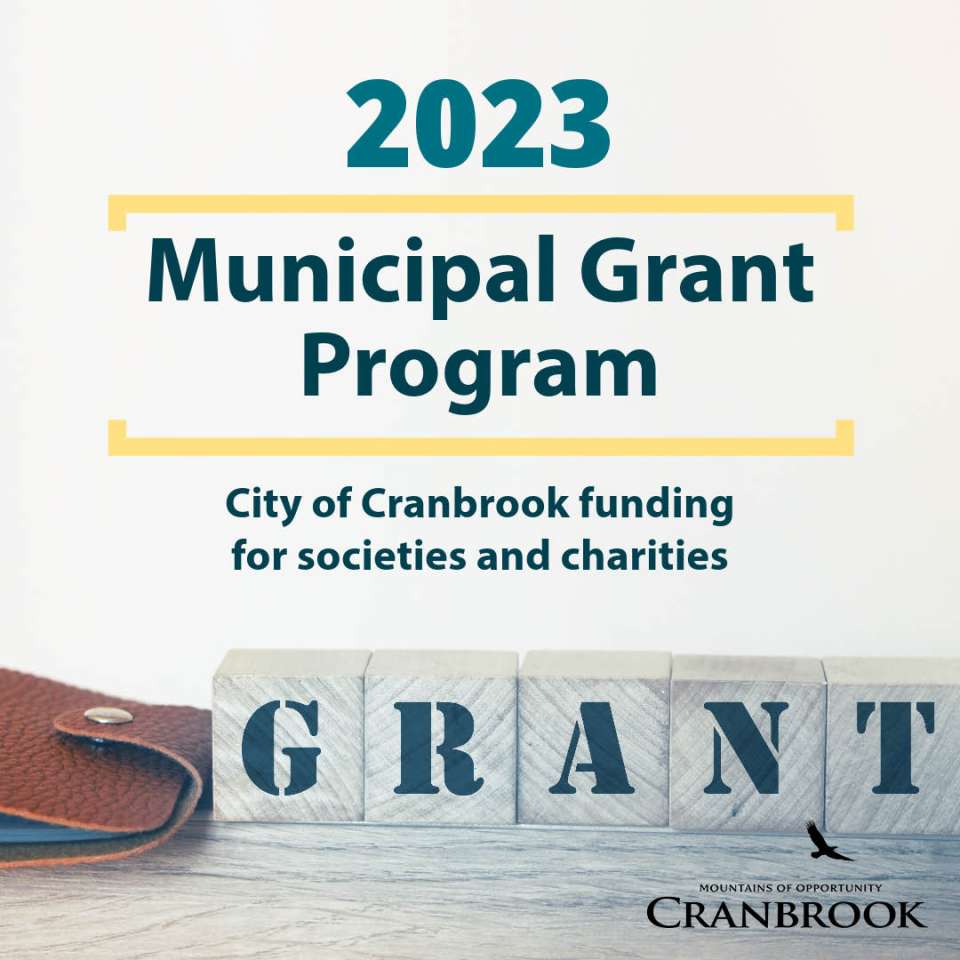 Cranbrook, BC (June 27, 2023) – Council adopted a new Municipal Grant Program Policy Monday night, designed to outline the eligibility and evaluation criteria, and guiding principles of Council in the allocation of annual grant funding provided to societies and charities that directly benefit the citizens of Cranbrook.
The application process has been updated to reflect the new policy and procedure that were created in alignment with Councils' 2024 – 2027 Strategic Plan. Applications are available in several formats to support the accessibility needs of societies and charities.
Each year the City of Cranbrook provides over $300,000.00 in grant funding. This new policy provides a clearly outlined process with specific guidance around the application process, eligibility requirements, evaluations, and reporting requirements those that wish to apply for grant funding through the Municipal Grant Program.
New and previous applicants are encouraged to review the updated application process to ensure their applications are completed and ready for submission prior to the September 1st, 2023 deadline.
For information on the City's Municipal Grant Program, visit https://cranbrook.ca/our-city/city-departments/finance/municipal-grants/.