Cranbrook, BC (July 10, 2023) -- Cranbrook Fire & Emergency Services responded to 567 calls for service in the second quarter of 2023, an increase of 13% over the first quarter of 2023, and a 55% increase over the second quarter of 2022.
The ratio of fire rescue calls vs pre-hospital care calls continues at 35% and 65%, respectively. Additionally, the geographic distribution of calls across the community remains steady, with two focal areas near the downtown core and near Ridgeview Road.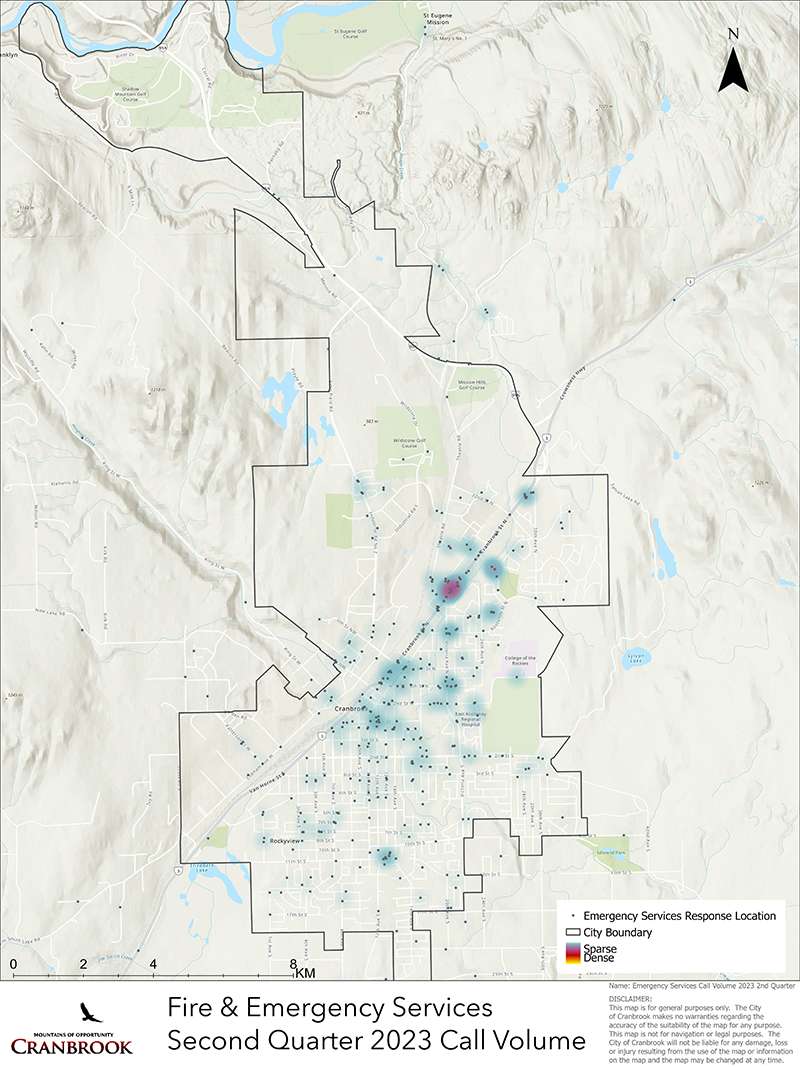 "We are continuing to see a steady rise in the number of emergency response requests putting us on track for the busiest year to date. As we continue to grow as a community, it is the goal of CF&ES to grow with our residents and remain ready to respond to the ever-changing needs of our customers," says Scott Driver, Director of Cranbrook Fire & Emergency Services.
With respect to our fire responses, we attended 6 structure fires, 82 outdoor/miscellaneous fires and 69 fire alarm activations. Our rescue services were required at 45 incidents for a total of 202 incidents related to fire or rescue.
Pre-hospital care accounted for 365 of the incidents in the second quarter of this year, of which there were 30 different types of medical emergencies reported. Overdose related emergencies were the most common incident numbering 72 in total over the quarter, followed by: breathing issues (46), chest pain (36), strokes (26), falls (25) and persons in cardiac arrest (16).