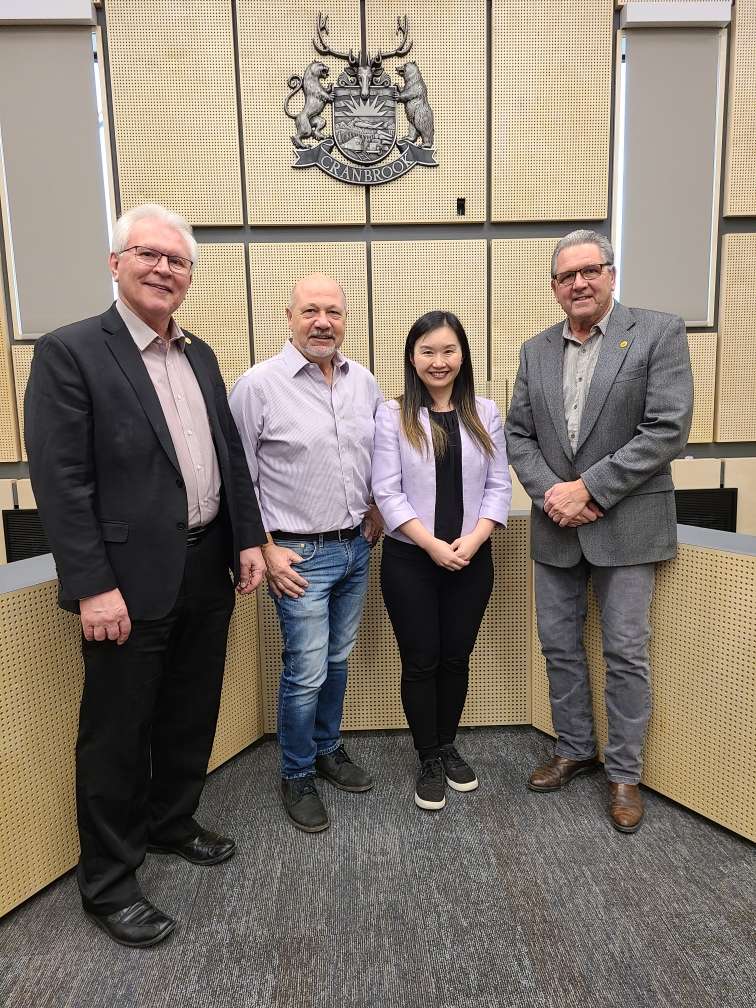 Cranbrook, BC (January 19, 2023) -- The Honourable Anne Kang (second from right), Minister of Municipal Affairs and MLA for Burnaby-Deer Lake is visiting the Kootenays, and stopped in to Cranbrook City Hall on Wednesday, January 18, 2023.
Mayor Wayne Price (right), Councillor Ron Popoff (second from left) and Councillor Wayne Stetski (left) met with Minister Kang who is on a fact-finding tour to find out what big risk issues her office could help communities with, while also discussing many of the programs available to municipalities through the Ministry of Municipal Affairs.

Photo: City of Cranbrook.