Cranbrook, BC (August 15, 2023) – Following three action-packed days at Western Financial Place, the inaugural 'Rock the Kootenays' festival featuring 11 musical acts such as Kim Mitchell, Tom Cochrane, and April Wine, has been deemed a collective success for the community.
From three large 50/50 raffles by Cranbrook Rotary to local hotels and restaurants noticing a large influx of visitors, the inaugural classic rock festival was a success for everyone.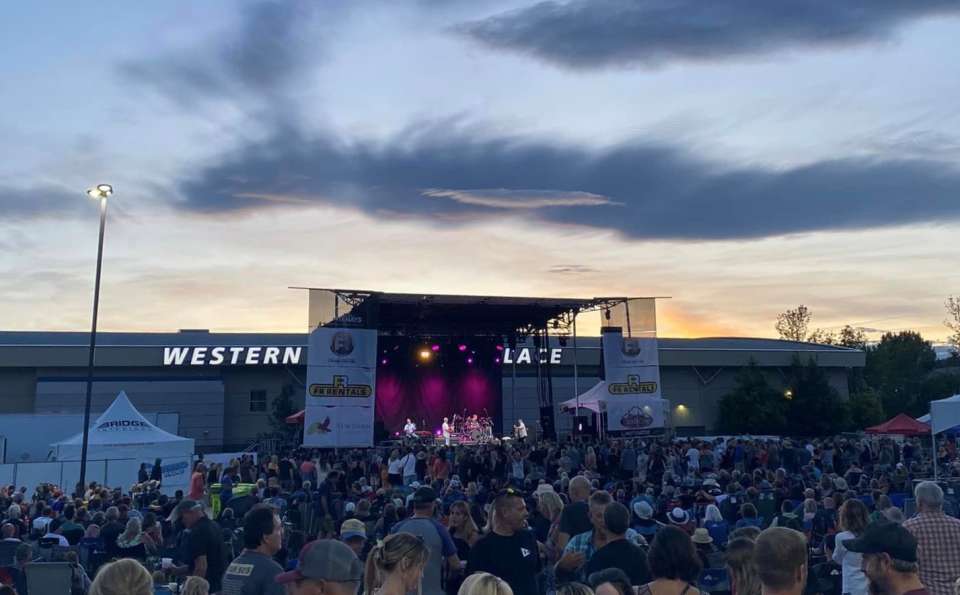 "We couldn't be happier with the turnout with visitors from across British Columbia, Alberta, and the Kootenays," says Trevor Thors, Director of Recreation and Culture. "The entire festival wouldn't have been possible without the support of the community, our large contingent of volunteers, and dedicated staff. This event also generated income for the City due to substantial ticket sales."
With nearly 10,000 people in attendance over the weekend, Rock the Kootenays was a successful first iteration of the classic rock festival.
"It was great to see Rock the Kootenays in Cranbrook. From every measurable, such as successive attendance and gross revenues, this event had a very positive impact on the City of Cranbrook as whole and new records have been set," says Mayor Wayne Price. "The immense amount of work and volunteer hours from City staff and the entire community should be commended."
The City wishes to thank all of the patrons, festival sponsors, and community members for providing a safe, secure, and successful 'Rock the Kootenays' festival.