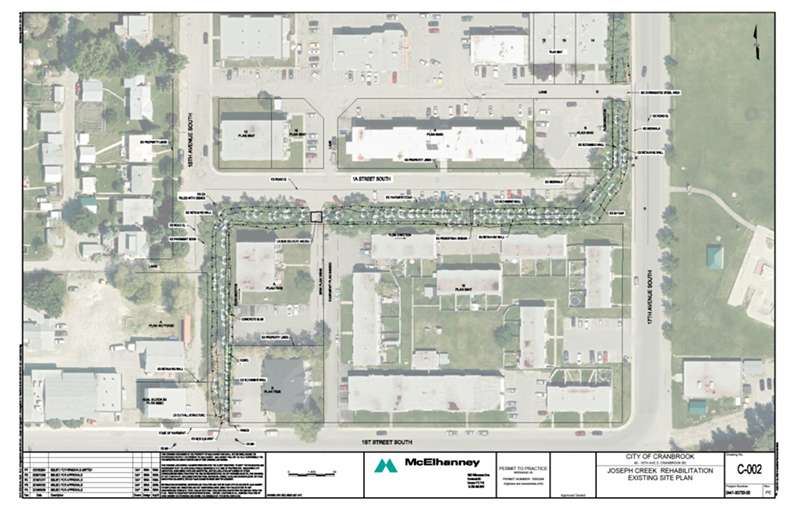 (Click on map above to download larger image)

Cranbrook, BC (March 28, 2022) – Ongoing flooding and erosion issues in a portion of Joseph Creek will start being corrected in the coming week, after years of reduced channel capacity and the encroachment of non-native willows.
The City has received authorization from Fisheries and Oceans Canada (DFO) to move forward with the Joseph Creek channel restoration project at 15th Avenue South and 1st Street South. This authorization is the culmination of several years of consultation with the Ktunaxa and ʔaq̓am local governments, the Ministry of Environment and Fisheries and Oceans Canada.
While the majority of the works will be happening in July and August of this year during the provincially prescribed instream works period, vegetation removal activities will be starting in April. The permit from DFO is in effect from Friday April 1 to Friday April 22, 2022.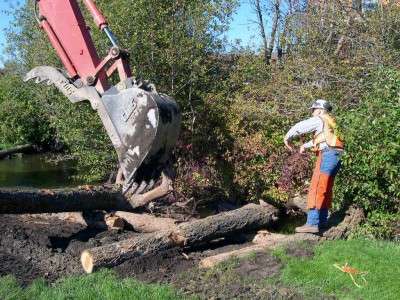 "The vegetation removal will include cutting down the non-native golden willow that make up the majority of vegetation along the project area. The willow removal work must take place in April per the requirements of the authorization to avoid any potential bird nesting impacts," says Mike Matejka, Manager, Roads and Infrastructure with the City of Cranbrook.
While this project was started for the purposes of flood and erosion mitigation, the City and its project partners intend to show that the restoration works will also lead to a healthier and more diverse creek environment.
"Once the creek channel work is complete the site will be re-planted with a diverse range of native trees and plants that are much better suited for the creek function and habitat," Matejka adds. "The final site restoration will be similar in nature to the riparian habitat improvements that have taken place at Idlewild Park and in Kinsmen Park immediately downstream of Victoria Avenue."
This part of the restoration project will affect some on street parking and residential access. Public notifications and additional signage will be in place while this work is completed.
(Photo: Contractors do work in Joseph Creek at Kinsmen Park downstream from Victoria Avenue. Photo: Mainstream - Joseph Creek Streamkeepers.)