Cranbrook, BC (April 9, 2020) -- A variety of maintenance projects will be taking place along the NorthStar Rails to Trails from Tuesday, April 14 through to Friday, April 17, 2020. During this period, there may be temporary closures of certain portions of the trail.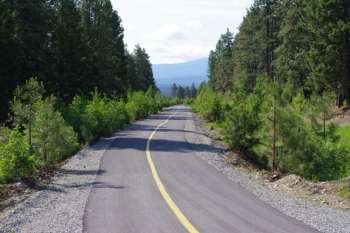 The section of trail between the St. Mary's River bridge and the Wycliffe Park Road will see closures due to work along the rock walls, however users will be able to bypass the trail by following the Wycliffe Store Road. Tree pruning will be taking place between the St. Mary's bridge and the Cranbrook trailhead, which may result in short delays.
While the trail currently remains open, users are reminded to respect social distancing guidelines to help stop the spread of COVID-19. When passing other users on the trail, do so in a single file, keeping two metres apart. Washrooms will remain closed until further notice.
We appreciate the patience and understanding of all the trailer users while this important work is completed.