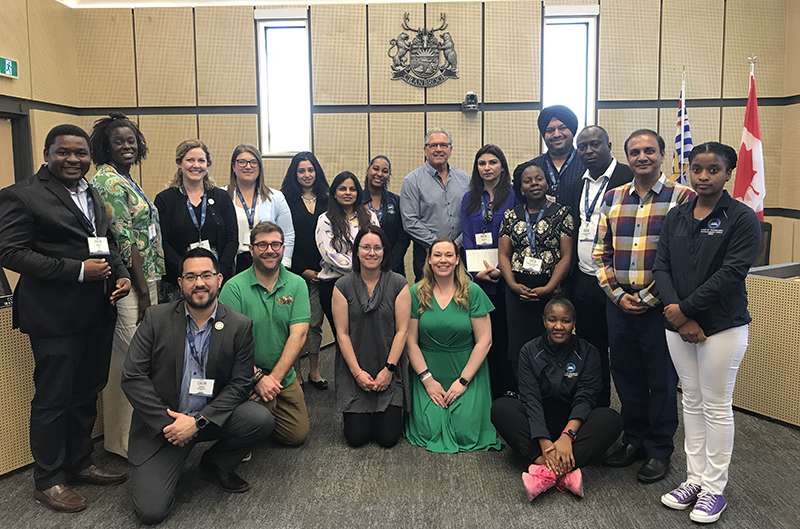 Cranbrook, BC (June 7, 2023) -- Mayor Wayne Price met with 18 members of the 2023 Duke of Edinburgh's Commonwealth Study Conference (CSC2023) in Council Chambers at Cranbrook City Hall on Wednesday, June 7, 2023.
Members of this group represent exceptional young leaders from more than 35 nations across business, government, trade unions and community sectors for an intensive two-week program in Canada, making a stop in Cranbrook. The conference is designed to expose participants to new experiences, provoking arguments, and different perspectives to help enhance the quality of decision-making as leaders in their field.
We were happy to have them visit and talk with us, and we wish them nothing but success in the future. You can learn more about this program at www.CSCCanada.org.
Photo: City of Cranbrook