Cranbrook, BC (October 21, 2022) -- Improvements to the rail crossing on McPhee Road, along with the installation of permanent traffic lights at the McPhee Road/Theatre Road intersection is progressing well.
It is anticipated that the road will be safe to open by Friday November 4, 2022. The project contractor is working hard to get the road back to a safe state for the public as soon as possible.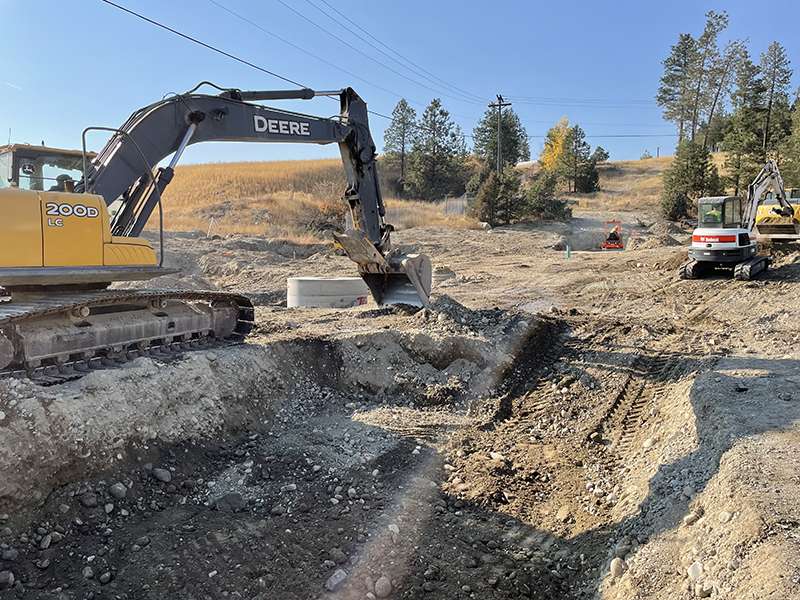 Work to install upgraded deep utility pipes water, sewer and storm has been completed and the contractor is now working on installing electrical structures for the upgraded traffic signals and rail crossing connections. This work is to be followed with road building, concrete curb construction and paving works.
The McPhee Road/Theatre Road intersection has been temporarily converted to a three-way stop while the full road closure is in place. Once the road is reopened, the intersection of Theatre and McPhee will be posted as a four way stop until the traffic signals are commissioned. It is anticipated that the permanent signals will be fully functional by mid-November.
The City appreciates the continued patience and understanding of the public while these important safety upgrades to both the rail crossing and intersection are completed.
This project has been made possible in part thanks to federal grant funding through the Rail Safety Improvement Program (RISP).