Cranbrook, BC (March 22, 2023) – With spring in the air, many of us are ready to leave the last of winter behind us and savour the sunshine, while sipping on cool drinks and dining on delicious fare with friends on outdoor patios.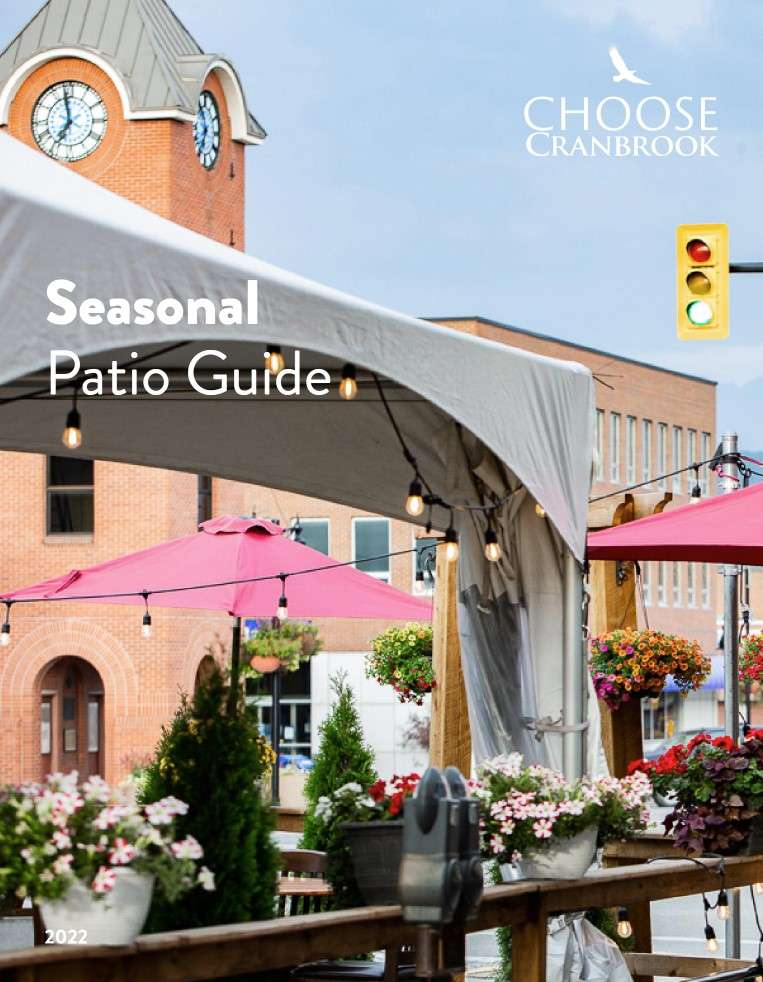 The City has released a brand-new Patio Guide, a how-to manual for business owners who want to bring their restaurant or café outdoors. From finding the necessary permits to designing that perfect patio space, the guide has all the information you need to create an inviting, outdoor oasis that your customers will love.
By helping businesses create outdoor dining spaces, we're also contributing to the revitalization of our downtown and attracting more visitors. With so many great patios to choose from, locals and tourists alike will have no shortage of options for enjoying the warm weather.
"Summer is a time to relax and enjoy the great outdoors, and we're thrilled to be able to help businesses create amazing patio spaces that will enhance our city's vibe," says Darren Brewer, Economic Development Officer for the City of Cranbrook. "We hope that our Patio Guide will inspire more businesses to take advantage of our beautiful weather and create unique and inviting outdoor dining experiences."
"We're excited to see how our city will be transformed by the addition of new outdoor dining spaces," says Mike Matejka, Director of Engineering and Development Services. "And we can't wait to see the amazing patios that our local businesses will create with the help of our guide."