Cranbrook, BC (September 21, 2022) -- 22nd Street N. / McPhee Road will be closed to traffic on Friday, September 23, 2022 for paving work.
The road closure will affect traffic between the Home Depot and the Cranbrook Transfer Station. People wanting to visit Home Depot must access off Theatre Road; access to the Cranbrook Transfer Station is only available off Cranbrook St. N/Highway 3/93 by Lordco.
Please watch for and follow all signage in place for the duration of the paving work.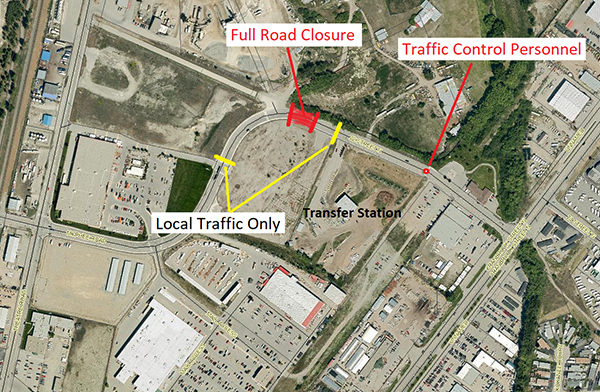 This is the same area, which was closed for several days in late August 2022 to facilitate storm and sanitary sewer tie-ins, along with water service tie-in.
We appreciate the patience and understanding of the public and those impacted by this project.