Cranbrook, BC (April 6, 2020) -- For the City of Cranbrook to continue to keep its solid waste collection operations moving safely and smoothly during the ongoing COVID-19 pandemic, the City is asking residents for their continued cooperation.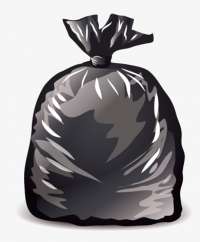 If a member of your household is sick, please ensure all personal waste including tissues, masks and gloves are double bagged. Please ensure that there is no loose garbage or any open garbage bags left out on your collection day, otherwise it will not be picked up. This is an important step to ensure the health and safety of our collection team.

Remember that wipes and paper towels can't be flushed down toilets. These items are not designed to be disposed of in this way, and they can cause major blockages in domestic and City owned sewer lines.
We appreciate the community's continued patience and understanding during this difficult time as we work together to ensure the well-being of everyone in our community and help slow the spread of COVID-19.