Cranbrook, BC (June 12, 2023) - Construction work continues this summer on the City's Wastewater Lagoons project. Staff provided Council with an update on the work at Council's regular meeting on Monday night.
Removing vegetation around Cell 1 has wrapped up, with regrading and raising Cell 1 berms underway and nearly complete. At the same time, the new control structures and bypass piping installation portion are almost half finished.
Cell 1 has been dewatered to allow for the rebuild of the lagoon cell, and sewage flow is being pumped around the work zone into Cell 2. The desludging contractor is on-site, removing additional sludge missed in the 2022 construction season. The desludging work done in 2022 significantly reduced the odour issues of previous years.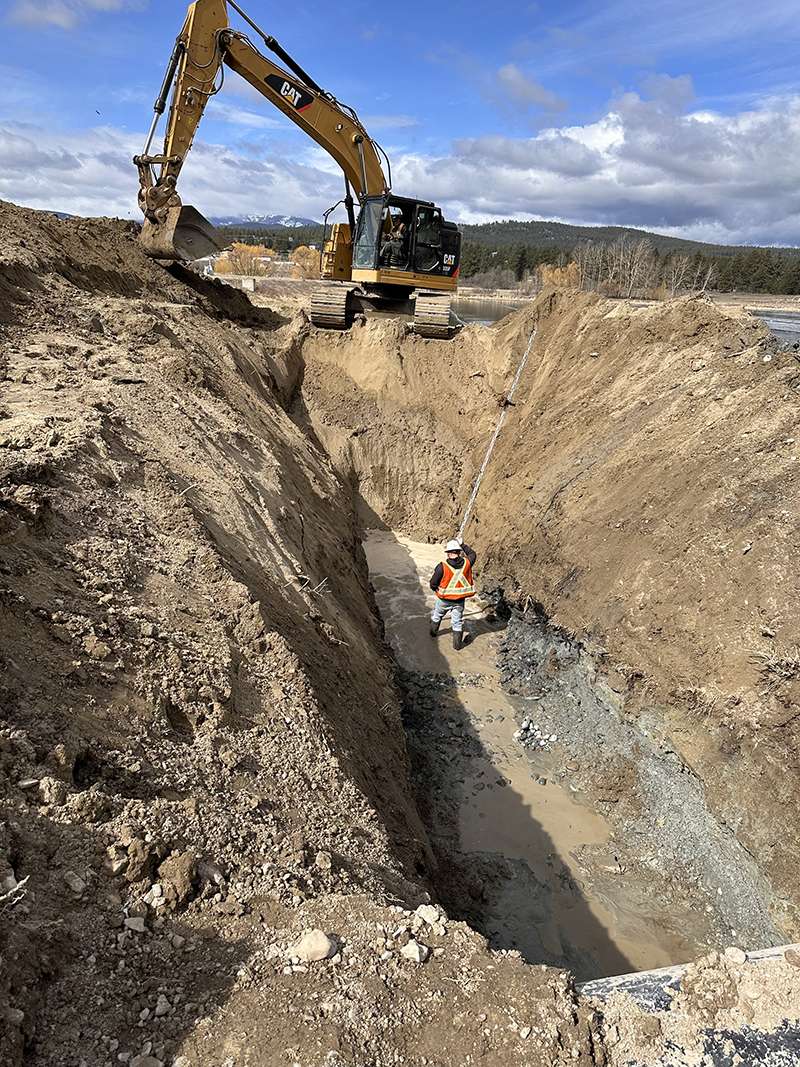 This phase of the project makes up part of the City's overall Wastewater Lagoons and Influent Trunk Main Upgrade project announced in 2021, designed to increase the quality of effluent treated. An essential component of this overall project was the installation of a new trunk main which enters the lagoons from the intersection of Victoria Avenue and Highway 3, which was substantially complete by the end of 2021.
This important project would not have been able to be completed without more than 7.3 million dollars in funding from both the Government of Canada and the Province of British Columbia, awarded in early 2021. More than $4.1 million in project funds is coming from the Government of Canada's Investing in Canada Infrastructure Program (ICIP) – BC - Rural and Northern Communities Infrastructure Stream (RNIS), and over $3.2 million is provided by the Province of British Columbia. The City is contributing a total of $822,066 to the project.
The City of Cranbrook gratefully acknowledges the financial commitment of the Government of Canada and the Province of British Columbia toward this important environmental work.
MORE: Council Gives Funding Approval for Phase 2 of Lagoon and Wastewater Treatment Upgrades