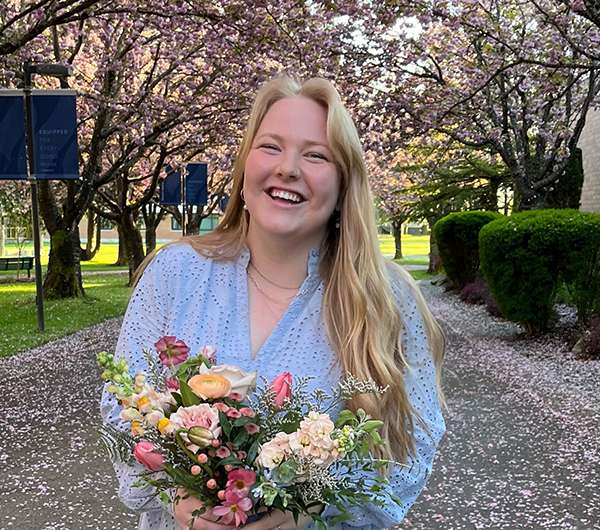 Cranbrook, BC (May 8, 2023) – Our annual water conservation public education campaign for 2023 swings into gear starting this week with the return of last year's Water Ambassador, Teagan Lee.
The Water Ambassador – an integral part of our water conservation program for over a decade – helps residents understand the importance of outdoor water conservation while helping you get the most out of the water you use through the summer months. It helps to reduce our costs of treating and transporting water to your home, but it also encourages wise use of our water supply by using only what you need and not overwatering.
"I am excited to be home in Cranbrook, after spending the year in Fredericton, New Brunswick studying law," says Lee. "Returning to this role for a second year will allow me to continue the work we did in 2022 around water conservation and public education. It's going to be a great summer!"
The Water Ambassador and the City's education program will focus on promoting water conservation through education and games with school-aged kids in partnership with School District No. 5. Once school breaks for the summer, Teagan will focus on more community-wide public outreach and education, door-to-door information sharing, and appearances at local events like the Cranbrook Farmer's Market, and Spirit of the Rockies.
Learn about water conservation, our Water Ambassador, outdoor watering days and times, and our 2023 rain barrel rebate program on our website @ https://cranbrook.ca/residents/water-conservation/.