Cranbrook, BC (August 1, 2023) – Temporary changes to the traffic pattern on Highway 95A due to the ongoing construction of the Shadow Mountain Sanitary Sewer project are set to take effect on Tuesday, August 8, 2023, and be in place for the month of August.
The northbound lane from Wycliffe Park Road to the McPhee Bridge will be closed to traffic to accommodate the work by our contractor COPCAN Civil, and for the safety of their staff. This means that traffic travelling in both directions will need to use the two lanes dedicated to southbound traffic.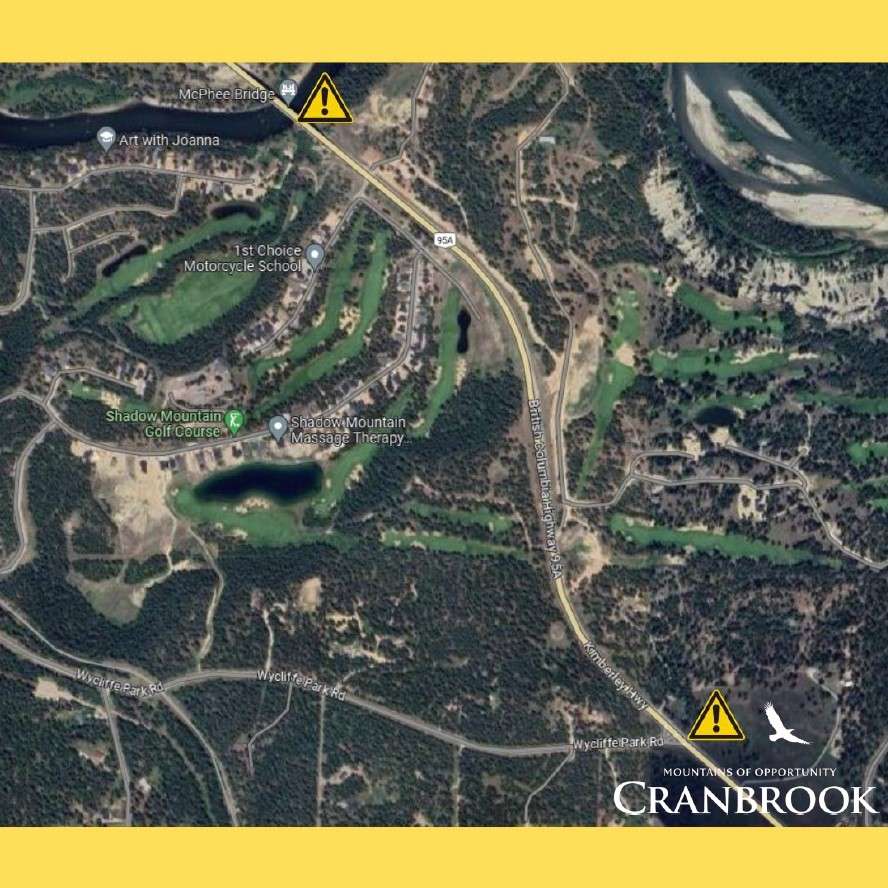 The speed limit will be reduced to 50km/h in this area. Please slow down and watch for signage or flaggers in the construction zone. Remember speed fines double in construction zones.
This temporary traffic pattern is expected to return to normal by early September 2023.
The Shadow Mountain Sanitary Sewer project is working to install a new force main and lift stations connecting the Shadow Mountain neighbourhood to the City's sewage collection system. This project will permanently take the existing onsite sewer holding tank system offline.