Cranbrook, BC (UPDATED - November 1, 2022) – The intersection of Theatre and McPhee Roads is scheduled to be paved on Tuesday November 1, beginning at 7:00am, as contractors work to wrap up the intersection and nearby railway crossing upgrades.
As the paving work is undertaken, the intersection will be reduced to single lane, alternating traffic on Tuesday November 1 and Wednesday November 2, 2022. Please watch for signage and any flagging staff on scene. However, all drivers are strongly encouraged to avoid this intersection for the entire day in order to allow paving crews to finish this work as quickly as possible.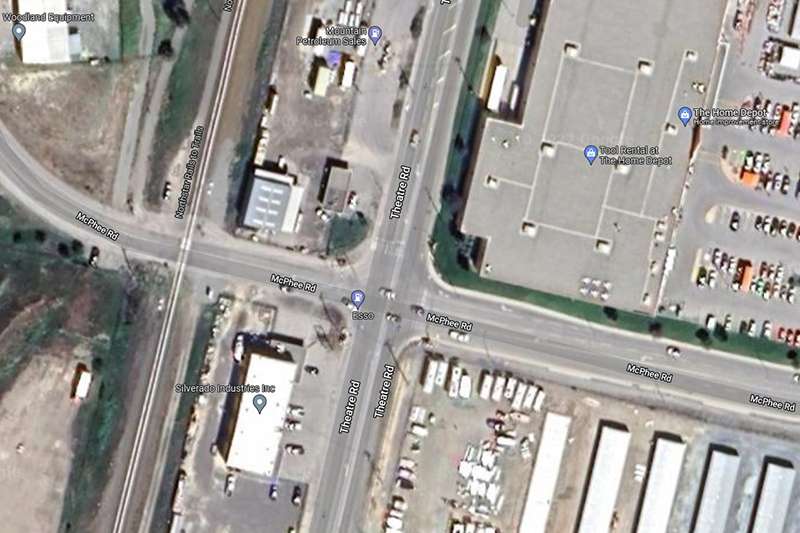 Those wishing to access Home Depot or the Cranbrook Transfer Station are encouraged to use 22nd Street North by Lordco and the Chamber of Commerce for the day.
A reminder that once the road is reopened, the intersection of Theatre and McPhee will be posted as a four way stop until the traffic signals are commissioned. It is anticipated that the permanent signals will be fully functional by mid-November. We anticipate that the road and rail crossing will be safe to open to the public on Friday, November 4, 2022.
The City appreciates the continued patience and understanding of the public while these important safety upgrades to both the rail crossing and intersection are completed.