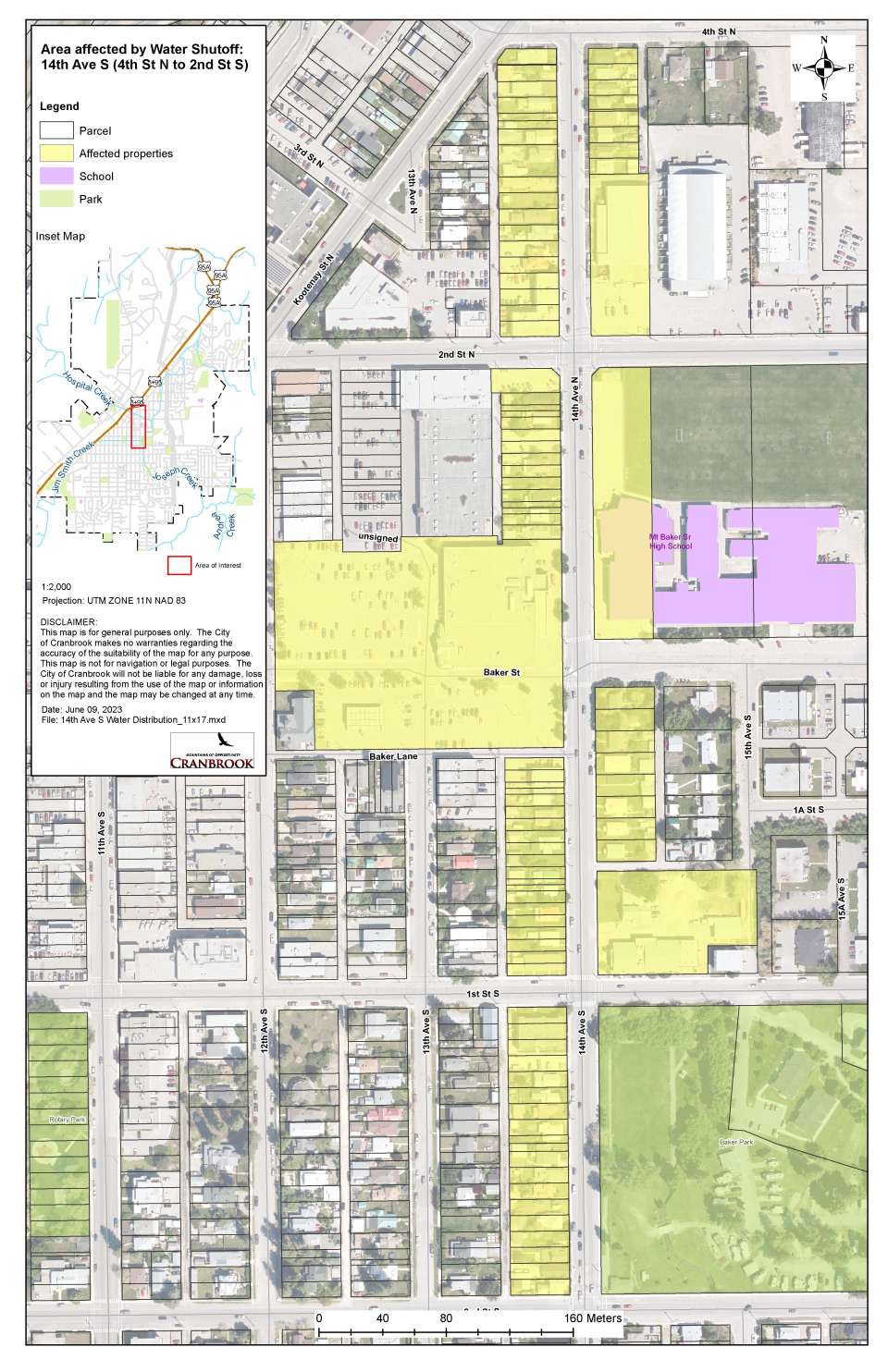 Cranbrook, BC (June 15, 2023) – A major shutdown of the City's watermain is scheduled overnight on Thursday, June 22nd into the morning of Friday, June 23rd, 2023, and will impact water customers on 14th Avenue from 4th Street North to 2nd Street South.
Contractors need to disconnect the watermain at the intersection of 2nd Street North and 14th Avenue North to replace a valve within the system.
Traffic will also be impacted by the work. The intersection of 2nd Street North and 14th Ave North will be closed starting at 3:00 p.m. MT on Thursday, June 22nd, 2023.
Excavation will commence between 4:00 and 5:00 p.m., with water service shutting off as of 10:00 p.m. MT. The City anticipates waters service will be restored by 7:00 a.m. MT on Friday, June 23rd, 2023. Residents are strongly encouraged to have a supply of water on hand to use for drinking, washing food, and brushing teeth, as well as to fill a tub so that water is available to flush toilets, while the work is being done.
Every effort will be made to restore water service to residents as quickly as possible.
Once water service has been restored, residents and properties impacted by the shutdown will likely have discoloured water. If you find that you have discoloured water, please run your cold-water tap until the water runs clear.
We appreciate the patience and understanding of everyone impacted by this water shutdown.