Cranbrook, BC (November 9, 2022) – A major shutdown of the City's watermain scheduled overnight Wednesday, November 16 into the morning of Thursday, November 17, 2022 will impact water customers in Wildstone, Shadow Mountain and the Industrial Park.
This shutdown was originally planned for November 9 and 10, but was postponed due to a significant drop in temperatures this week.
Contractors need to complete the disconnect of the watermain from the decommissioned pressure reducing valve (PRV) station, which is located at the entrance into the Wildstone Golf Course. Access in and out of the Wildstone area will not be affected by this work.
The shutdown will begin at 6:00pm MT on Wednesday, November 16, 2022 with water service anticipated to be restored by 10:00am MT on Thursday, November 17, 2022. Residents are strongly encouraged to take steps to have a supply of water on hand to use for drinking, washing food and brushing teeth and to fill a tub so that water is available to flush toilets, while the work is being done.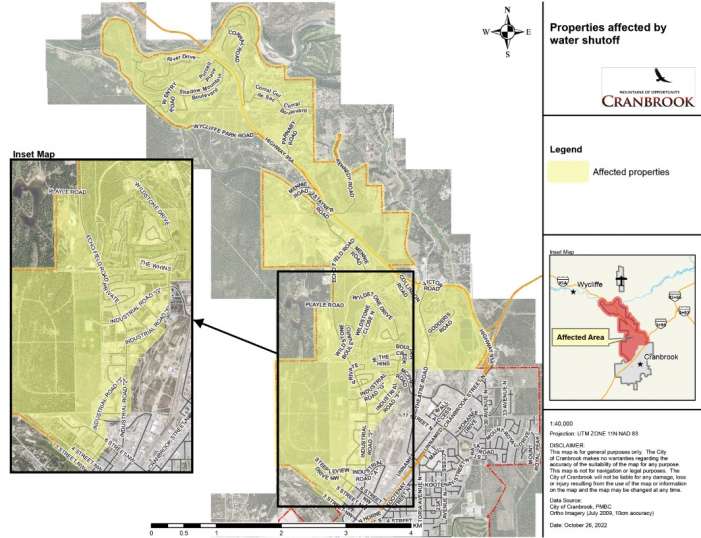 Every effort will be made to restore water service to residents as quickly as possible.
Once water service is restored, residents and properties impacted by the shutdown will likely have discoloured water. If you find you have discoloured water, please run your cold-water tap until the water runs clear.
We appreciate the patience and understanding of everyone impacted by this water shutdown. Thank you.