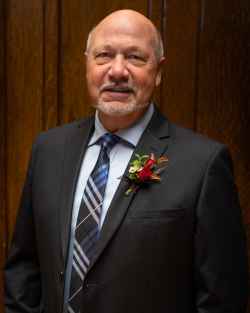 Committees: Cranbrook Tourism Society Board; (Alternate) Director, Regional District of East Kootenay Board; (Alternate) Director, Kootenay East Regional Hospital District Board (KERHD).

Career Achievements: Retired Public Health Inspector and Environmental Health Team Leader with BC Health Authority, involved in land-use development, drinking water quality, community health and emergency management; Member of National Board of Certification for my professional association.

Personal Information: Resident of Cranbrook since 1989, married with two adult children, and three grandchildren - so far. A very active community volunteer and a long time Rotarian. I enjoy the great recreation and lifestyle opportunities in Cranbrook and region.
Click here to contact Councillor Popoff
Click here to contact Mayor & Council