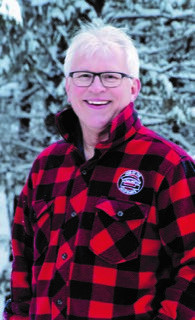 I have decided to run for Cranbrook City Council. Why? The short answer is that I still have the "Burn to Serve" people and the planet!
It is important when you think of electing a Mayor and Council that you look carefully at what each candidate brings in the way of knowledge and experience to the team, and City Council is a team. What I bring is knowledge of how to work with all levels of government. My experience comes from serving you as your Federal Member of Parliament, Regional Manager for BC Ministry of Environment for the Kootenays, Regional District Director for the East Kootenay, and Mayor of Cranbrook. I have also worked closely with the Ktunaxa during my 32 years in Cranbrook. I maintain positive working relationships with leaders at all levels of government.
What are some of my priorities:
• Ensuring every citizen has a voice at city hall.
• Affordable housing.
• Attracting more family doctors.
• Ensuring that Cranbrook is prepared for the impacts of climate change.
• Strengthening our relationship with the Ktunaxa Nation.
• Fixing our streets.
• Attracting small and medium-sized businesses.
• Helping people – my life has been devoted to public service!
I really want to hear what you believe Council needs to focus on. Send me an email [email protected] or stop me for a chat when we meet around the city.
I appreciate your input, your support, and your vote on October 15, 2022! Thanks!!
Wayne Stetski
FB @Stetski