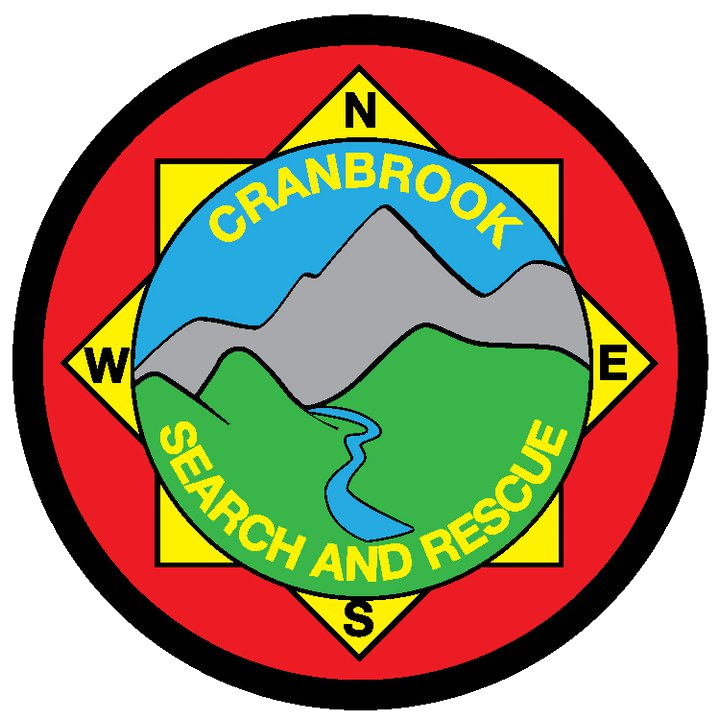 Cranbrook and District Search and Rescue Society is a group of trained volunteers who respond to requests for emergency assistance from the RCMP, BC Ambulance and the general public. As an organization, Cranbrook Search and Rescue is outside the jurisdiction of Cranbrook Fire & Emergency Services but can work in partnership with the department in emergency incidents as required.
The Society works closely with the Provincial Emergency Program (PEP) which is a division of Emergency Management BC. This agency is responsible for coordinating Government response to all emergencies or disasters which cannot be handled at a local level. PEP is also responsible for Work Safe BC coverage, operational expenses and training standards for the volunteers responding to these incidents.

Cranbrook Search and Rescue responds mainly to incidents within the Cranbrook RCMP detachment boundaries, however, mutual aid agreements with surrounding areas are common. Examples of responses could include missing persons, downed aircraft, embankment rescue, water rescue, avalanche rescue, flood control, chemical spills, auto extrication or evacuations.
The local search and rescue group provides in house training in such subjects as map and compass, GPS, search management, auto extrication, tracking, embankment rescue, first aid, survival and much more. Some training courses are supplied by PEP. The group also supplies training to interested groups in the community including subjects such as map and compass, survival and for the younger people, Hug a Tree and Survive. Training standards are set by the provincial government and are the same through out the province.
Cranbrook Search and Rescue meets every Wednesday evening and some weekends. Normal training hours would be from 7-10 PM.
If interested you may contact the group at [email protected], call 250-919-7759 or leave a note with your name and contact info at the Cranbrook City Hall.
For more information please visit Cranbrook Search & Rescue on Facebook.