Cranbrook Fire Brigade, Sept 10, 1913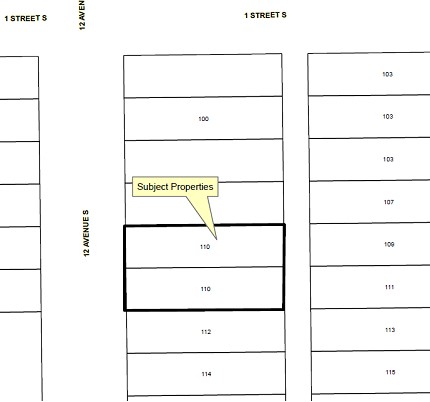 From Left to Right: Unknown, W. Soden, Bill Alley,George Reece, Bill Harris, Bill Gibbs, Jim Conroy, Jim Foster, Bill Hayward, boy in front: Lawrence Foster
In March 1900, a group of concerned citizens formed the Cranbrook Fire Brigade and its members were as follows: J.P. Fink, Fire Chief; M. Rockendorf, Asst. Chief; A.L. McDermot; C.H. Prest; J.A. Gillis; W.A. Simpson; H. Parrott; J.G. Patterson; J.B. Spellman; F.C. Rankin; J.D. Hurly; Geo Hilliard and E.A. Hill. They operated as best as they could with the good old bucket brigade method, then purchased a hose wagon and commenced practising. In June 1900, the Herald reported that "the hose wagon now looks like a real fighting auxiliary, being equipped in modern style, with hoses, axes, nozzles and having a short pole for guiding drag rope, reel etc."

The Volunteer Fire Department was organized in 1905, shortly after the City of Cranbrook was incorporated. The first Fire Hall was a small one room shack located at the intersection of Van Horne St. and Baker Street, under the administration of Chief Fink, then the presiding Mayor until a chief could be hired. The Volunteer Fire Brigade was recommending, amongst other things, the limiting of strength to 18 members; the reimbursement of the Chief at the rate of $2.50 for each call or practice and $1.25 for the men; reimbursement for clothing damaged at fires; that the trustees hand over the Fire Hall and apparatus to the Corporation of the City on the repayment of the amounts of $50.00 subscribed by 31 sponsoring merchants and the balance of cash on hand, about $150.00 to be handed over to the Brigade to use as it thought fit, a hose reel for racing being suggested.

In those days, the hose reel races were quite an event. Cranbrook not having a hose reel, decided to purchase one strictly for these races. Incidentally, Cranbrook still has that trophy dated September 18, 1905. In later years, when mains and hydrants were installed, the reel was used for fire fighting.

In those days, the fire alarm consisted of a C.P.R. rail and hammer and the first person to the Fire Hall would pound the rail.

In 1908, Chief Fink resigned due to becoming a Member of Council. The Mayor was then appointed to act as Fire Chief until a new Chief could be hired. In 1910, Chief W.P. Wand of Vancouver was hired, the first paid employee of the Fire Department, receiving $100.00 per month.

Chief Wand convinced the Council that a new Fire Hall and more equipment was needed.

The contractors for the removal of the old Fire Hall made good progress with the job. The new Hall on Norbury Avenue (10th), beside City Hall, was built by George Leask and Company at a cost of $500.00.
Chief Wand purchased Bill and Prince, a matched team of bay fire horses, and a steamer fire wagon. After this big expansion, the Department operated very smoothly.
Chief Wand left the Department in May 1911 and was succeeded by W. Foster, the second paid Fire Chief, who received $90.00 per month and served until 1916, when he was succeeded by George Reece, who served until 1923.

One morning in 1918, Bill, one of the fire horses, was found dead in the Fire Hall. This caused a sincere panic because losing a trained fire horse in those days was like losing a significant piece of apparatus today. To replace Bill, the Fire Department rented a horse from a logging firm. This proved not to be very successful as the rented horse was untrained. Eventually, Chief Reece talked the Council into buying the first gas powered fire apparatus. A 1918 Mitchel car chassis was purchased and the Fire Department built its own hose body, which had solid rubber tires. This vehicle was then put into service and two paid fire fighters were hired at a salary of $70.00 per month. They were R. Simpson and W. Foster.

In 1923, Chief Reece retired with Chief Adams taking over. Chief Adams wanted more equipment; so, in 1924, a Bickle Seagrave, International chassis, four cylinder truck was purchased. This consisted of a hose bed, two 35 gallon soda and acid chemical tanks, two ladders, hose nozzles, and kerosene hand lanterns at a cost of $3,710.00, f.o.b. Woodstock, Ontario. Also, an extra tire and rim were purchased at $56.00. This same vehicle is presently being restored and awaiting additional funding to complete restoration before being put back into service.

In 1929, a two storey Fire Hall was constructed and is still in use at 11 Ave. & 1 St. S. A.E. Jones tendered and built the Fire Hall at a cost of $12,144.00, with Patmore Bros. installing plumbing at $498.00 and A. Lebeau installing heating at $2,645.00. Also, a 1929 Bickle Seagrave International chassis ladder truck with a front mounted pump was purchased at a cost of $6,234.00, f.o.b. Cranbrook. One ladder on this truck was 50 feet long, made out of hardwood and required the efforts of nearly the entire department to be erected. This truck was the pride of the City. As detailed below, it was subsequently sold in 1955 to Edgewater and converted into a water truck. The truck, which was recently bought back by the Fire Fighters Association, has now been fully restored to its original condition by members of the Fire Department under the capable supervision of Fire Fighter George Evans.
In 1932 an International truck chassis was purchased and the body was built locally. This truck consisted of a front mounted pump, hose bed, ladders, etc.

In 1940 Chief Adams left to join the Army, with Acting Chief McClure taking over; however, Chief Adams' position remained until 1944, when he retired.

In 1946, Chief McClure retired with James Gordon taking over as Chief.


In 1951, the above mentioned 1932 International truck was sold to Invermere and, in the same year, a 1951 Bickle Seagrave Chev. chassis, 500 G.P.M. triple combination pumper was purchased. During the 1950's, Fire Fighters developed a beautiful flower garden next to the Fire Hall where the present Police Station now stands.
The year 1955 was also very progressive. The above mentioned 1929 ladder truck was sold to Edgewater for $1,200.00 and a 1955 G.M.C. chassis Bickle Seagrave, 500 G.P.M. triple combination pumper was purchased at a cost of $11,300.00.

In 1957, Chief James Gordon retired, with Vern Doll taking over as Chief at a salary of $350.00 per month.

In 1963, the Fire Department purchased a 1963 G.M.C. chassis, King Seagrave, 625 G.P.M. triple combination pumper.

The year 1965 proved to be most eventful and successful, starting with the purchase of a 1965 Willys Wagoneer service vehicle for first aid, fire fighting equipment, salvage, rescue and general purposes. This same year, Chief Doll and his hardworking crew successfully hosted the 34th Annual Fire College for the B.C. Fire Chief's Association with well over 300 in attendance.

In 1971, a 1971 G.M.C. chassis, King Seagrave, 1050 G.P.M. triple combination pumper was purchased.

The most outstanding years for the Cranbrook Fire Department were 1975 and 1976. In 1975 a new 100 foot Aerial ladder truck, International chassis, King Seagrave, with a 1050 G.P.M. triple combination pumper was purchased along with four 4 fire fighters being added to the department's manpower.

Using the surveys of B.C. Telephone and B.C. Hydro and local real estate firms' predictions on the expected expansion of the growth of our City, the Chief and Council of the day felt that the construction of our second Fire Hall would be in keeping with an acceptable level of response time to the Hospital, Tamarack Mall, Rest Homes, Schools and private dwellings, along with providing training facilities for Fire Department personnel.

In 1976, at a cost of $375,000.00, the new No. 2 Fire Hall was erected at 2503 - 2 St. S. Included in the building are living quarters, offices, alarm room, work shop, compressor room, training tower and training grounds.

In 1977, two additional fire fighters were hired, along with the purchase of a new 1977 International chassis, 4X4 King Seagrave Mini-Pumper complete with equipment. Also this same year, the above mentioned 1951 Bickle Seagrave pumper was converted into a tank and pump truck which hauls 1000 gallons of water.

The year 1978 saw the purchase of a 1978 International chassis, HUB 840 G.P.M., triple combination pumper, which together with the 100 foot Aerial is the pride and joy of the Cranbrook Fire Department.

In 1979 two Fire Fighters were hired, and, in 1981, one more Fire Fighter was added to the permanent ranks.

In 1984, Vern Doll retired with a successful career in building the Fire Department up to two Fire Halls, four pumpers, a tank truck, a 100 foot Aerial with pump, a 4X4 Mini-Pumper, four service vehicles, a 1924 Bickle Seagrave truck being restored and the 1929 Bickle Seagrave Ladder truck completely restored. At that time, the Department had the following personnel: Frank Colonna, Deputy Chief; Alex Yadernuk, Captain; Alan Bennett, Training Officer; Dave Stefanuk, Fire Prevention Officer; 19 paid fire fighters and three volunteers. Frank Colonna replaced Vern Doll as Fire Chief.

In 1990, Chief Alan Bennett planned and purchased the Department's 1990 Ford C-8000 cab and chassis. This "Superior" triple combination pumper with a 1050 G.P.M. waterous, Class A midship pump has a 700 gallon fiberglass tank and a price tag of $150,000.00, which was budgeted over a five year period.

Chief Alan Bennett had a highly trained force of one Deputy Chief, three captains, one lieutenant, one senior shift boss, 17 suppression fire fighters, one probation fire fighter and one volunteer.
There are two Fire Halls for quick response to any area of the City. Fire Fighting equipment at both Halls includes: four pumpers, a 100 foot Aerial Ladder truck with pump, a 4X4 Mini-Pumper, a Portable pump c/w trailer, three service vehicles, a 1924 International 4 cylinder truck being restored and 1929 International ladder truck, completely restored. All suppression fire fighters are presently training and studying to provide a First Responder Service to the citizens. The department has excellent fire training program as well as a very complete fire prevention program.

Fire Chiefs in Cranbrook from the days of the Volunteer Fire Department to the present time are as follows:
| | |
| --- | --- |
| J.P. Fink | 1900 - 1904 |
| F.J. Bradley (Volunteer) | 1904 - 1906 |
| J. P. Fink (Volunteer) | 1906- 1910 |
| H.P. Wand | 1910- 1911 |
| J.W. Foster | 1911 - 1916 |
| G.W. Reece | 1916- 1923 |
| Percy Adams | 1923- 1944 |
| J.H. McClure | 1940 - 1946 |
| James Gordon | 1946 - 1957 |
| Vern Doll | 1957- 1984 |
| Frank Colonna | 1984 - 1985 |
| Alan Bennett | 1985 - 1993 |
| Gerald Fox | 1993 - 2004 |
| Wayne Price | 2005 to 2018 |
| Wayne 'Dez' Desjardins | 2018 to 2019 |
| Scott Driver | 2019 to present |