Collection Cart Delivery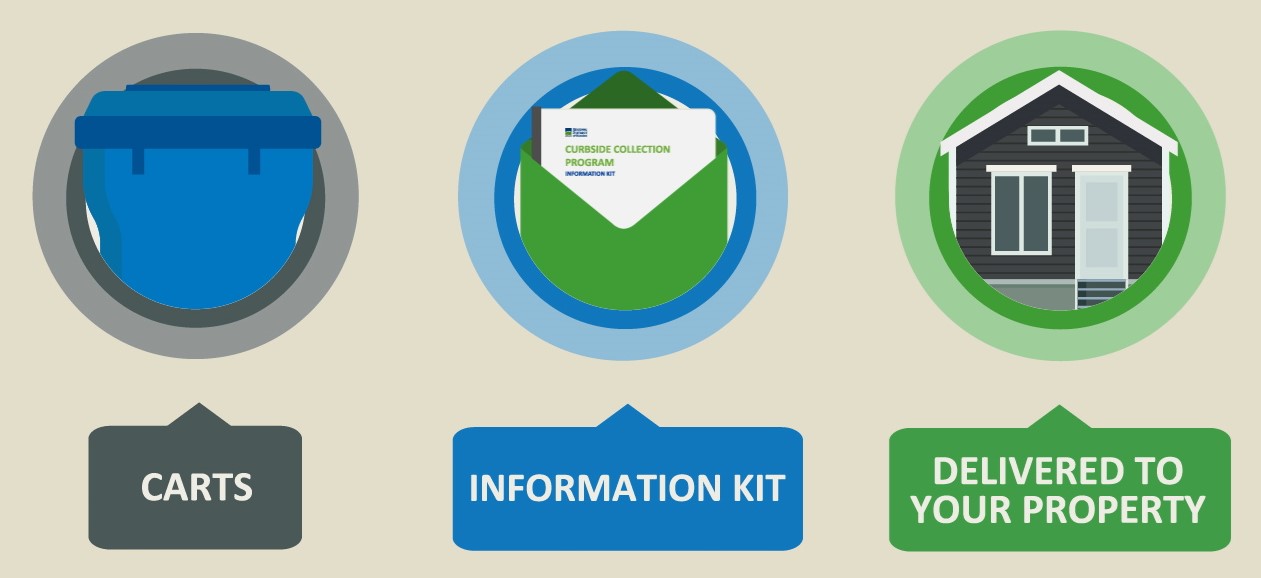 Between April 9 and April 21, 2021, the City of Cranbrook's contractor (GFL) will be delivering one, 240 litre wheeled cart for recyclables to each City residential household along with an information guide. If you have not received your cart by April 22, 2021, please report it via the 311 app or by calling 250-426-4211. For more information regarding the carts and the new service, visit our FAQ section below.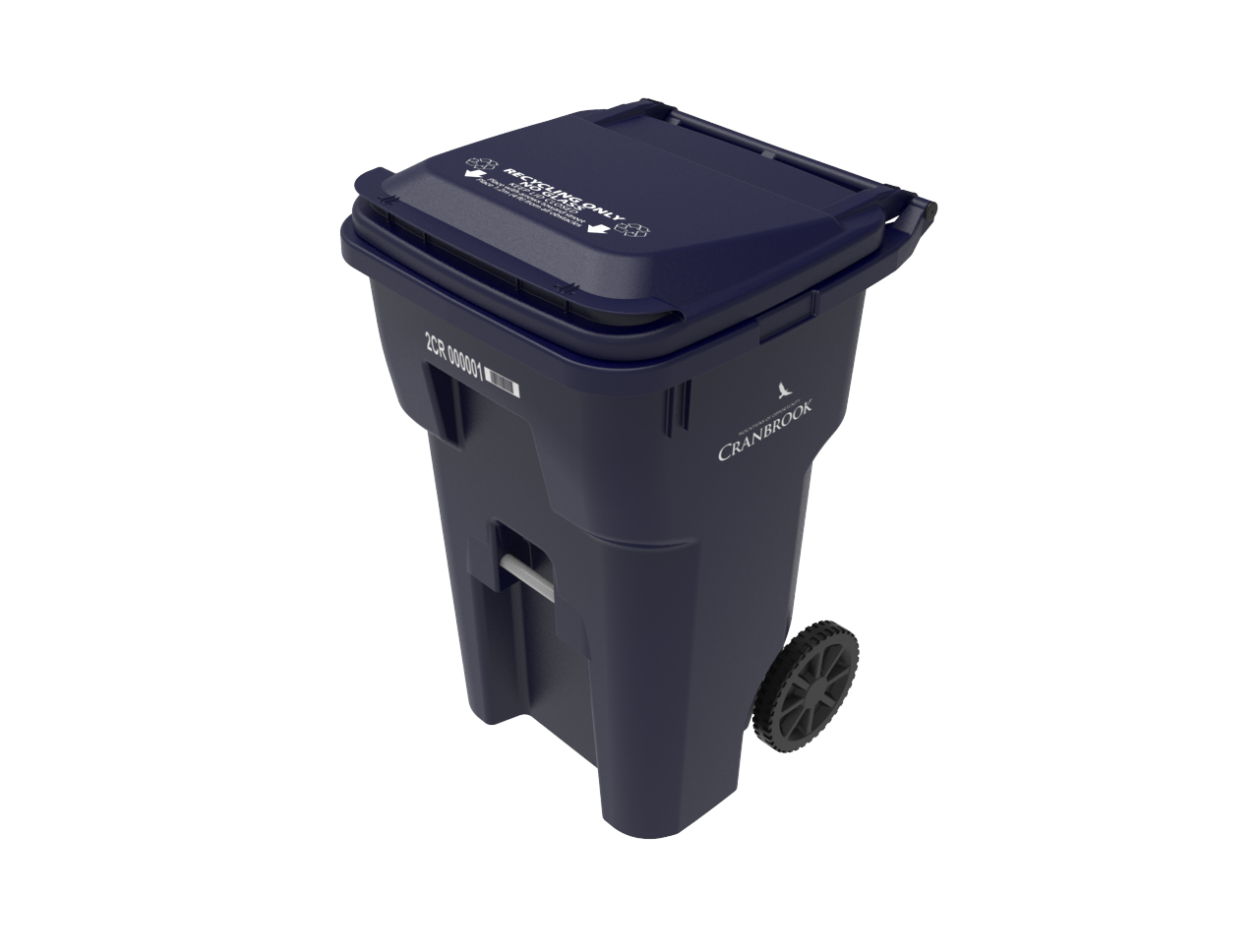 Serial Numbers
All carts have a unique serial number stamped on the front. These numbers will identify your cart if it is lost. Please record this number in your information guide that accompanied your cart delivery for future reference. DO NOT write your address directly onto the cart.
If you find a cart that does not belong to your property, or if your cart is damaged or missing, contact the City at 311 or 250-426-4211.
How it Works
Starting Monday, May 3rd, 2021 City of Cranbrook residents will be receiving automated curbside recycling collection.
Garbage will continue to be collected every week from your normal pickup location.
Recycling will be collected every two weeks in your recycling cart. Recycling will be collected from your street. Recycling is not collected from your alley.
Learn about what can and cannot be placed in your recycling bin, by downloading our Recycling Information Sheet which was delivered to your home in tandem with your curbside recycling cart.
Type in your address in the app below to easily find your collection dates or download an .ics file for your Outlook or Google calendar. You can also download a copy of the Recyling Collection Schedule and Map here. Printed copies are also available for pickup at reception at City Hall.
By 7:30 AM on your scheduled collection day:
Roll your cart to the street with the wheels against the curb if there is one, or just off the road, on the shoulder or at the end of your driveway.
Face your cart with the arrows on the cart lid pointing to the street. The cart lid must be completely closed; overflowing carts will not be collected as material will spill onto the street as it is being emptied.
Space your cart at least 1 m (3.2 ft) of clearance between any obstacles (parked cars, poles, fire hydrants, etc.) and 3 m (10 ft) of clearance above.
Remove your cart once the collection truck has emptied the cart, return your cart to a secure location on your property within the same day. If your cart is not collected by 5 PM, report a missed collection to GFL at 250-417-3607 or 1-800-662-5744.
Missed Collection
To report missed recycling collection or for other service questions, please call GFL at 250-417-3607 or 1-800-662-5744.

For more information about the Recycle BC Depot at the Cranbrook Transfer Station, please visit engage.rdek.bc.ca/recycle.
For information about our regular garbage collection services, visit our Garbage Collection page.