The City, in partnership with the Canadian Mental Health Association Kootenays, is looking for volunteers to be part of the Snow Angels program. The assignment, should you wish to accept it, is looking for people to offer a hand shovelling snow for seniors or other members of the community who may be unable to clear their own walkways and driveways this winter.
If you need assistance around snow removal this winter, download and complete the Resident Application Form.
Check out the Snow Angel Volunteer form for information or to register to volunteer.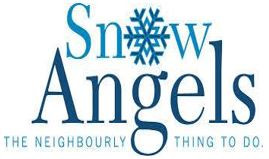 ** In case of major snow events, we are always looking for volunteers with equipment to assist the City in snow removal operations. If you have questions or would like to volunteer, please let us know by sending us a message.