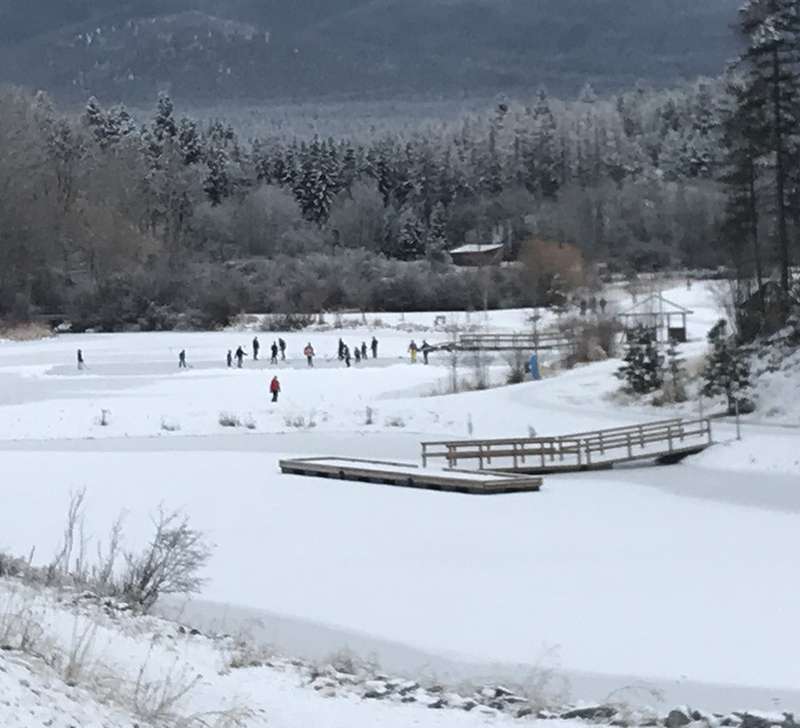 Cranbrook, BC (December 1, 2020) – Residents and users of the lake at Idlewild Park for skating are reminded that ice conditions are not yet considered safe.
It is important to understand that ice on area water bodies currently is quite thin. Thin ice is dangerous both to people and pets. Please talk to your children about avoiding all water bodies this time of year.
Over the weekend an area of Idlewild lake was cleared off for a large skating rink. This was not done by the City of Cranbrook. Staff with Public Works monitors the ice thickness and once it is at least 10 inches thick, clearing and flooding work is done so it can be safely used.
The City will monitor ice conditions regularly and once it is safe to use will make a public announcement.