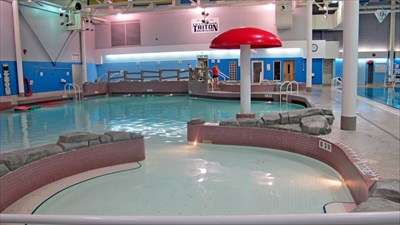 Cranbrook, BC (July 11, 2019) – In order to best ensure public safety and the safety of staff undertaking the repairs to the hot tub and wave pool at the aquatic centre at Western Financial Place, the City of Cranbrook has decided to close the entire aquatic centre – including the lane pool starting Friday July 12.
This closure will impact all remaining classes and lessons scheduled this week.
Due to unforeseen circumstances, additional repairs are needed to both the wave pool and the hot tub. Staff will be draining the wave pool and undertaking the additional repairs Friday and right through the weekend.
If all the required repairs are completed as planned, aquatic centre users can expect to be able to use the full facility again starting on Monday July 15th. Additional updates will be made available through the City's website and social media channels should the timeline for these repairs change for any reason.
The City of Cranbrook apologizes for any inconvenience this closure may cause pool users at Western Financial Place.