Cranbrook, BC (June 7, 2019) – Securing a successful hockey organization for Western Financial Place and the City of Cranbrook is a high priority for the corporation, which is why the City is doing its due diligence to ensure any team is the right, long-term fit for our community.
An official tender was issued by the City of Cranbrook inviting submissions from potential hockey teams to locate in the community, which officially closed on Wednesday June 5, 2019 at 4:30pm. The tender garnered substantial interest from many hockey organizations from a variety of leagues at a variety of playing levels.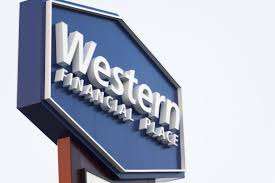 The tender process was designed to qualify various interested parties and assess whether any groups bidding had a cohesive plan that met the expectations of the City to be a strong, long-term tenant at Western Financial Place.
As of the tender closing, the local ownership group working to bring a KIJHL hockey club to Cranbrook was not able to provide all the necessary details around their proposal needed to set up a team in Western Financial Place. Additionally, the sublease proposal through the Kootenay ICE would have expired in 2023. The City is looking for a longer-term lease than four years.
The City is carefully conducting its due diligence to ensure a fair and inclusive process so that any hockey team locating in Cranbrook is successful and will remain a long-term tenant in Western Financial Place. Any successful hockey franchise will bring great entertainment for the hockey fans in the community, while also helping offset the operational costs of the facility.
The City must follow strict governance to acquire council approvals where land disposition is required, including lease of our arena spaces as per the Local Government Act and Community Charter.
The City expects a significant announcement around the future of hockey in Cranbrook and Western Financial Place over the coming weeks.